It is encouraged that Social Work students study abroad. In the past, Social Work students have studied in England, Thailand, Uganda, Philadelphia, and Harrisburg. Recently, a few Senior Social Work students have had the option of completing their senior field placement abroad.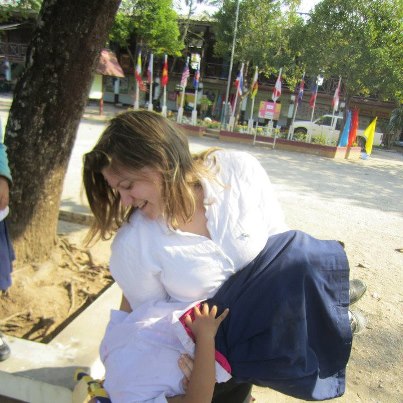 Uganda Practicum
Click here to find out what you could do for your senior internship in Uganda.
Follow along with Gabi Acker, a Messiah junior, as she spends Spring 2013 semester in Austrailia: Gabrielle Acker's Blog
Check back regularly this semester (Spring 2013) to see what some of our students are up to while studying abroad.
Intercultural Office Website
The Messiah College Intercultural Office is where students get connected with a study abroad program. We encourage all students to take advantage of the opportunities to broaden their horizons and further their social work education by studying in a new environment. Many social work students participate in a variety of study abroad programs. To read what Messiah student's are saying about their experiences abroad, check out this page full of links to blogs by students abroad. For information on which programs are recommended by the Intercultural Office for our department, follow this link.
SALT House at the Harrisburg Institute
Serving And Living Together at the Harrisburg Institute is a great opportunity for Social Work students. This is a chance to engage city-life, live in community with fellow socially-conscious and servant-minded students, and broaden your horizons. This experience can also be more convenient for social work majors who have placements in the city since travel time is reduced and public transportation is more readily available. The SALT House runs a shuttle several times a day between the Institute and Messiah's main campus so it is not a requirement that students have a car in order to make it to classes on time. The SALT Program has also developed the Mentoring Partnership of Central PA to provide support and ensure quality services are being delivered by 35 area youth-mentoring organizations devoted to providing one-on-one relationships between adults and young people with poor role models. For more information about living and serving with the SALT House or helping with the Mentoring Partnership of Central PA, please visit the SALT House at the Harrisburg Institute website.