Lost Films
All films cost $2 for students and $4 for guests.
Introducing our next lost film - "Midnight Special" from Oct 14th - Oct. 15th!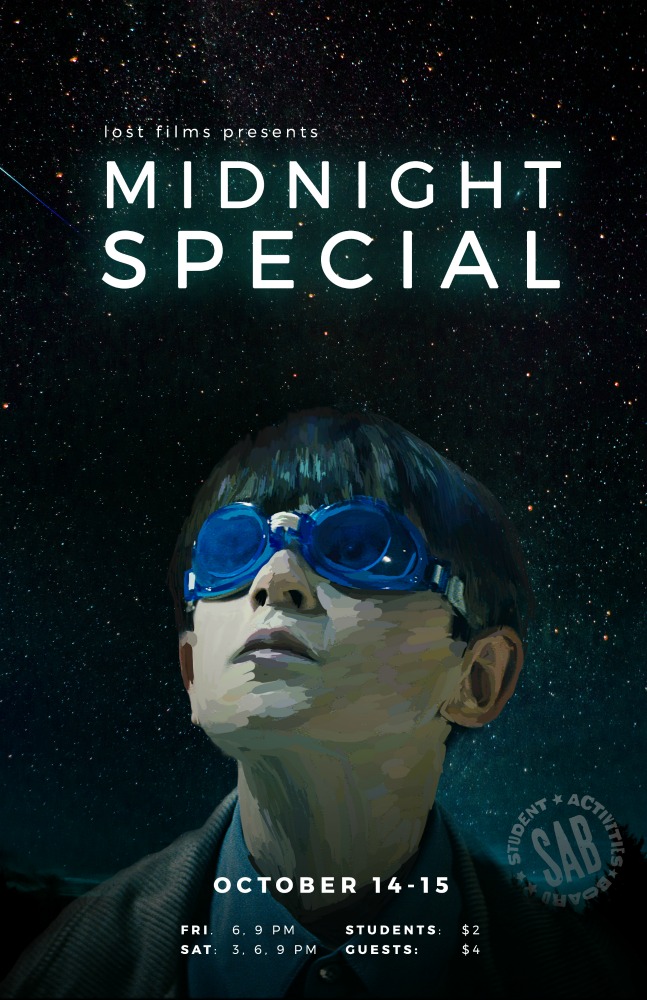 Eye in the Sky
Col. Katherine Powell, a military officer in command of an operation to capture terrorists in Kenya, sees her mission escalate when a girl enters the kill zone triggering an international dispute over the implications of modern warfare (IMDB).
Lost Films is SAB's weekly film series, bringing everything from blockbusters to indie movies to campus for five showings every weekend. Lost Films helps to fulfill SAB's mission to explore the intersections of faith, education, and popular culture. Showtimes for all films are Friday at 6:00 PM and 9:00 PM and Saturday at 3:00 PM, 6:00 PM, and 9:00 PM. Tickets are only available at the door before each showing, $2 for students and $4 for guests. All films are shown in Parmer Cinema, located in Boyer Hall, which seats 125 and features state of the art acoustics and projection.
If you would like more information, or are interested in joining the Lost Films Committee, contact Eli Grubb.
Information on Lost Films