Tuesday, April 4, 2017
Category: Special events
Enjoy watching "Shark Tank?" Join us for Messiah's 3rd annual Impact Venture Challenge!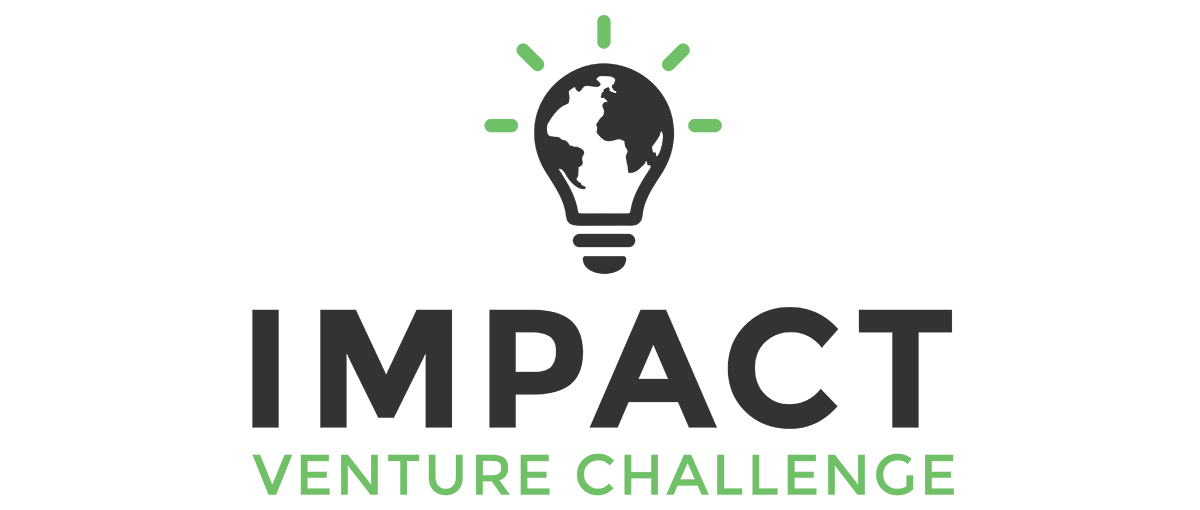 Messiah College invites you to attend the Impact Venture Challenge, a LIVE business plan competition. Winners (Messiah students and recent alumni) will be awarded a total of $10,000 in seed funding to explore innovative solutions to critical impact areas facing society. Typical impact areas include health and wellness; sustainability; disability; water and sanitation; agriculture and food; energy; education; waste management; and inequality and poverty alleviation. The funding is intended to enable teams to launch their social ventures into reality.
The competition has been narrowed down to six finalists. During the live event, finalists will present a six-minute pitch and participate in a Q&A with a team of six distinguished judges. Prize money will be awarded during the event.
The six finalists can be viewed here.
Details of the event
When: April 28 at 7 p.m. (Also join us for the "Experience the Entrepreneurs" meet-and-greet with the finalists at 5:45 p.m. in the High Center lobby, outside Parmer Hall.)
NOTE: The event will also be live-streamed on the IVC Facebook page.
Where: Parmer Hall, located in the Calvin and Janet High Center for Worship and Performing Arts
About the finalists
Art Beyond the Classroom (ABC)
Established in 2014, Art Beyond the Classroom (ABC) is a creative expression intervention program assisting organizations by serving children that have limited or no access to a visual arts education. Currently, ABC has two branches: Adventures in Healing at Penn State Children's Hospital and Sensory Investigation at NHS Autism School. By providing encouragement to the children through relationship building and art-making, ABC hopes to stimulate the possibility of young imaginations, activating hope to elicit change.
fathering.me
fathering.me exists to encourage, empower and equip the young fathers of unplanned pregnancies to become the best dads they can be. There are 2.8 million unplanned pregnancies every year in the United States (almost half of all pregnancies!), and every one of them involves a father. The reality is so many of those men are unprepared to be great dads. Through a national network of compassionate, local mentors and an engaging online resource center, fathering.me aims to eradicate the rising epidemic of fatherlessness in our country by stopping it before it happens.
The Joyful Noise Project
Full Focus Films is a for-profit videography business that specializes in promoting customer experiences and testimonials as advertisement among small businesses. Our impact venture, The Joyful Noise Project, is a free videography service that gives people hope by providing a voice to those who are living with life-altering circumstances. We publish these stories so that other people going through similar challenges can become inspired and make a difference in the world, despite their own obstacles.
Juntos
At Juntos, our mission is to provide fair wages for artisans in Mexico. We are currently partnering with a cooperative of self-employed women in Guanajuato, Mexico who design and create our mugs with inspirational words. These hand-crafted mugs are then sold to our customers in the United States. The profit is returned to the artisans. We see Juntos having a positive impact both locally and globally as we work together with our artisans and customers.
Rove International
Think of Rove as the Airbnb or Uber of tourism. We are a for-profit start-up business that employs local church members to lead authentic cultural tours that stand in stark contrast to over-commercialized mass tourism. Our goal is to help churches help themselves by giving a portion of our profits to church plants, employing congregants and missionaries, and giving them a platform to expand their mission. Hope to see you on our next Rove Trip!
TEEL
TEEL is focused on workplace ESL (English as a Second Language) curriculum and teaching for non-native English speaking adults. These individuals often work low-paying jobs that offer little opportunity for mobility within their organization and likewise often do not provide enough income to support their family. TEEL has a positive impact on businesses as limited English skills often correlate to reduced business productivity, personal safety issues and turnover rates.
About the judges
Jim Green
Jim Green is the former president and CEO of Kemps, a dairy and ice cream company located in St. Paul, Minnesota. He graduated from Princeton University with a Bachelor of Arts in economics, and received his Master of Business Administration from the Wharton Graduate School of Business, University of Pennsylvania. Prior to joining Kemps in 1992, Green served as president of Green's Dairy, an ice cream and novelty business located in York, Pennsylvania. The business was owned by Jim's family until 1986, when it was acquired by Crowley Foods, Inc., a wholly owned subsidiary of Royal Wessanen. In 1990, Green became president of Crowley Frozen Desserts, a consolidation of Green's Dairy in York and Penn Dairies in Lancaster, Pennsylvania.
Bonnie Kampa
Bonnie Kampa has been managing non-profit organizations for nearly thirty years. She retired in 2015 after 13 years as the chief executive officer of Interfaith Community Services (ICS), a Tucson-based organization that provides services to over 36,000 seniors and individuals in need. During these years, she guided the organization through tremendous growth, including three successful capital campaigns, establishing an endowment, building a volunteer base of 750 people, and working with 75 diverse faith communities. Recent volunteer activities include serving as a trustee and board chair of the Tucson Symphony Orchestra; board advisor of the Lovell Foundation (a Tucson-based family foundation); and a member of committees of the Community Foundation for Southern Arizona. Kampa and her husband Richard are active members of St. Andrew's Presbyterian Church in Tucson, Arizona. They have participated in numerous mission trips to Central and South America. She grew up in Mount Joy, Pennsylvania and graduated Magna Cum Laude with a B.S. from Messiah College in 1972.
Sioux Logan
If there was a contest in her senior year at Messiah – least likely to start a business – Sioux Logan would have won it. She was a Humanities major who studied literature, art, history, music and theater. Post-graduation, she worked at The American Museum of Natural History in New York City and The SAFE Project, a domestic violence social services agency in Laramie, Wyoming.
Upon returning to New York, her mother derailed her new career as a temp at Goldman Sachs when she threatened to disown her if she didn't find a job with medical insurance. So she landed at an executive search firm and then went on to be a technical recruiter and account manager at an information technology consulting firm. In 2007, she launched RedStream Technology, a now multi-million dollar a year information technology staffing company. Her clients include Fortune 500 financial services companies, private equity, management consulting and luxury retail companies.
Valerie McKeehan
Invoking feelings of nostalgic charm and the essence of finding joy in the little things, Valerie McKeehan's artwork sits at the center point of her creative outpost. Her early works in chalk inspired an international chalk art trend that led to the creation of Lily & Val, a Pittsburgh-based boutique stationery and lifestyle brand, a multi-million dollar art licensing portfolio, and best-selling book, "The Complete Book of Chalk Lettering." A sought after speaker, McKeehan and her work have been featured throughout the national press including Martha Stewart Living and on ABC's Good Morning America. Today, McKeehan is the president and creative director at Lily & Val where she oversees development of her brand's products, serves as editor of Lily & Val Living a lifestyle blog and produces artwork for corporate clients such as Starbucks, Macy's, Anthropologie and Flow Magazine. She is a 2007 graduate of Messiah College.
Jordan Steffy
Inspired by the tremendous mentors in his life, Jordan Steffy founded the Children Deserve a Chance Foundation in 2004 to aid in the intellectual, emotional and spiritual development of underprivileged youth. Steffy attended the University of Maryland, where he played as quarterback on the football team and earned a B.S. in kinesiology and a master's in real estate development. At UMD, Steffy played an active role in the student athletic advisory council. Because of his good work in the community, in 2008 he was named to the Allstate/AFCA Good Works Team and granted the Humanitarian Bowl Award. In May 2015, Steffy received his M.B.A. from Columbia University, where he was a member of the Black Business Student Association and the Columbia Entrepreneurs Organization. While in Business School and attempting to balance a busy schedule with his passion for giving back, Steffy was looking for a technology to enhance his relationship with the small group of scholars that he continued to mentor. After multiple failed attempts to find such a technology, he and two Columbia Business School classmates co-found Xylem, a company focused on enhancing and quantifying mentor/protégé relationships. Selected to be a member of the Universities selective "Greenhouse Accelerator," Steffy and his co-founders have generated a great deal of momentum by way of extensive market research and strategic pilots.
Jeremiah Stonge
Jeremiah Stonge is the president of Katapult Engineering, a software and engineering company specializing in cloud software and services for electric utilities. He earned his Bachelor of Science in engineering from Messiah College in 1997 and PE license in electrical and electronics in 2010. On Mondays, Stonge enjoys teaching a class to local homeschool students, typically high school math and physics. Last fall, however, he was particularly delighted to teach an inventors and inventions class to 1st and 2nd graders. This semester, he finds it amusing to keep 20 energetic middle schoolers safe in his hands-on class where they build physics experiments.
For more information
To learn more about the Impact Venture Challenge, go to www.impactventurechallenge.com.