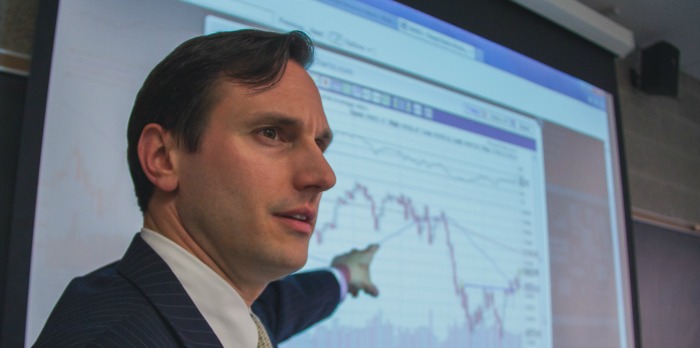 Published Thursday, April 13th, 2017
Dwayne Safer, professor of finance and business at Messiah College, is no stranger to the finance industry.
Calculating success: building a better business school
By Danielle Ran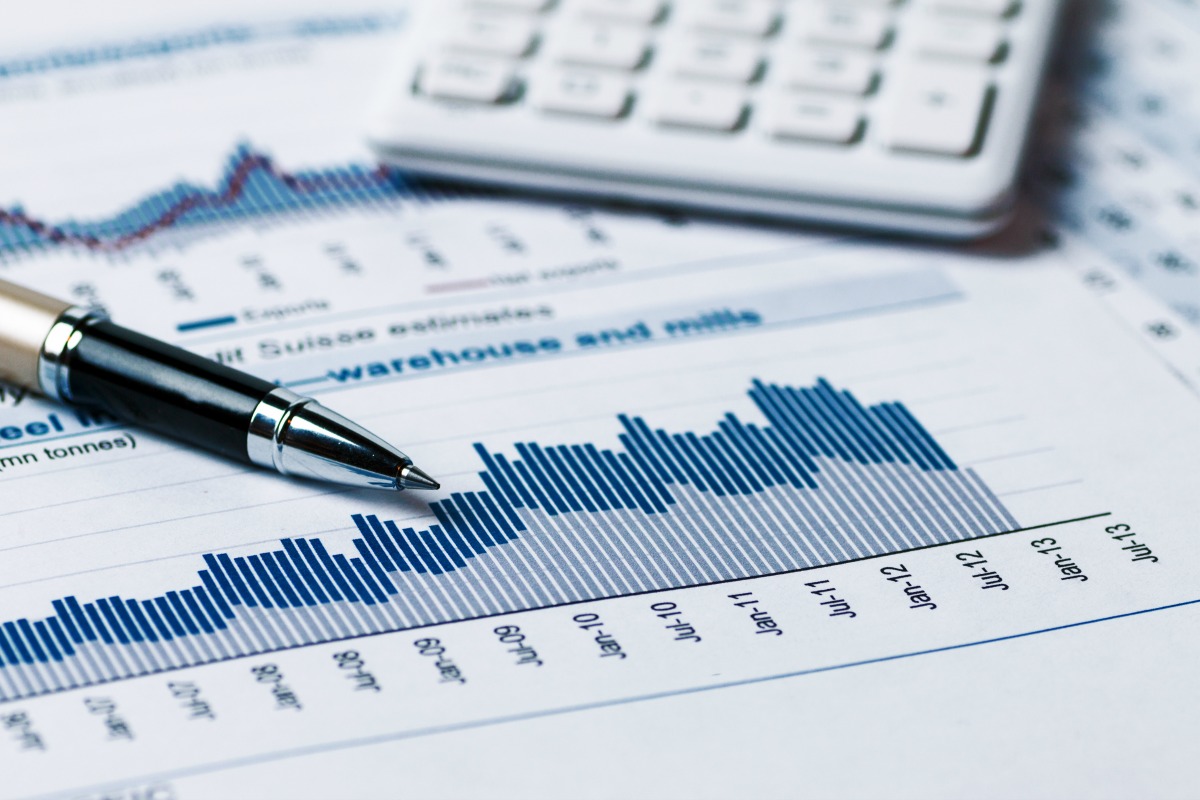 A number of financial-related jobs—including financial advisors, financial analysts, traders and loan officers, to name a few—are projected to be among the fastest growing careers over the next 10 years, according to the Bureau of Labor Statistics.
Students in Messiah College's new finance major, beginning in fall 2017, will be well poised to land top jobs after graduation. As part of the Messiah College Department of Business—named the #1 Christian Business Degree Program in the U.S. by Christian Universities Online—the finance program will afford students the opportunity to learn in an environment few get to experience. And, they will be learning from the best.
Experience matters
Dwayne Safer, professor of finance and business at Messiah College, is no stranger to the finance industry. Before coming to Messiah College in 2016, Safer enjoyed a diverse, 17-year finance career at Stifel Financial Corporation, Citizens Financial Group, Keefe, Bruyette & Woods (KBW), and Merrill Lynch. While working in investment banking in New York City, he led high-profile transactions—including mergers and IPOs—for large corporate clients.
During the financial crisis from 2008-2010, Safer advised government agencies in Washington, D.C., on matters related to the banking industry. Most recently, he was a senior vice president of corporate strategy at Citizens Bank, the 12th largest bank in the United States.
Safer says learning from a professor with significant industry experience launched him into a successful career in finance. "I felt the Lord calling me to teach," he said, "but realized that I would first need to gain substantial experience in order to be relevant to students and be able to best prepare them for the high stress, fast-paced world of finance."
Hands-on learning opportunities
Faculty experience is just one benefit to those wishing to study finance at Messiah. Finance majors will take core major courses in the new, state-of-the-art Ralph S. Larsen Finance Lab, slated to open in August 2017. The 1,065-square-foot learning space immerses students in the financial markets with the latest technology used by Wall Street investment banks and trading desks. Providing students with robust historical data and research on the markets, the lab will help future financiers create forecast models and to predict future market events.
The Finance Lab will contain 26 computer workstations with dual monitors and an instructor podium; 10 Bloomberg Professional terminals; three large-screen televisions showing CNBC, Bloomberg and other financial markets media; and a stock ticker continuously displaying market information.
For real-world experience, finance majors will participate in the annual Bloomberg Trading Challenge, a nationwide stock-trading simulation where teams invest $10 million for two months based on a defined trading strategy they develop on Bloomberg terminals.
The Student Investment Club—another hands-on learning opportunity for finance majors—will also use this state-of-the-art lab to manage a $275,000 portfolio of stocks.
Why Messiah?
The evening news is full of stories about the ethical lapses of high-profile financial institutions, confirming the need for men and women of faith to become leaders in the field. Messiah's faith-based approach to learning—incorporated in rigorous academics, student life and service—prepares and equips students to be effective leaders in the field of finance and to impact the world for Christ.
Messiah's classroom equipped with the tools and technology used by financial professionals means that students are not solely focused on textbook theory, but also on practical application of current events driving the financial markets.
Safer, a hiring manager for many years while working in investment banking and finance, knows what it takes to be successful. "We want students to feel confident that they will graduate with the quantitative and qualitative skills necessary to succeed in the financial field," he said.
And just one way students will do that? They will become proficient in using Bloomberg and receive certification for doing so. Depending on the intended career path for a finance student, they would also take classes to prepare them for the Series 7 Financial Advisor licensing exam or the Chartered Financial Analyst® program*.
"I've talked to a number of professors from colleges and universities all over the country that aren't willing to take the effort to teach students finance using Excel spreadsheets, primarily because their classes are too large and they don't have the time," added Safer. Classes at Messiah, however, will include a focus on solving financial problems using spreadsheets and building complex forecast and transaction models. In addition, classes include discussions using the Wall Street Journal headlines of what current events are driving the financial markets.
To learn more about the finance major at Messiah College, go here.
*Chartered Financial Analyst is a registered trademark owned by CFA Institute.