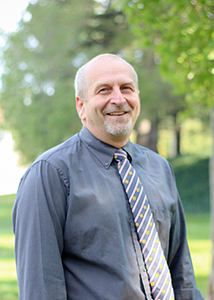 Charles Jantzi, Psy.D.
Professor of Psychology
717-796-1800, ext. 2214
Interest and areas of expertise
Teaching Interests: Counseling Theories, Adolescence, Abnormal Psychology, History and Systems of Psychology
Research: Amish Youth and Social Media
Current Projects: Amish Youth and Social Media
Profile
I first became interested in psychology in high school. I realized that I enjoyed helping my classmates struggling with their own personal issues, and decided to incorporate this process of listening to others and helping them sort out their problems into my future plans. I majored in psychology in my undergraduate studies which increased my interest in therapy, so I decided to attend graduate school for a Masters degree in that. During my first therapy job I was asked to see twin teen boys that no one else wanted to see. As a result of this, I found that I really enjoyed working with adolescents and went back to graduate school to work for a Psy.D. and took as many courses related to children and adolescents as I could. I continued to provide therapy after getting my Psy.D. and moved to PA to work with children and their families. I started teaching at Messiah shortly after moving to PA in 1996. Though I am no longer working with children and adolescents, I remain very interested in adolescence and therapy, and I teach both Adolescent Development and Counseling Theories here at Messiah College. I enjoy thinking about and researching the impact of today's wired culture on adolescents.
Dr. Jantzi has also led Messiah Cross-Cultural Courses, specifically one related to Alaska Native culture. The course focuses on the five native cultures of Alaska, and students are able to experience these cultures by taking classes taught by native speakers and by living with native families for a week. The most interesting memory from Dr. Jantzi's trip was his opportunity to eat Muktuk, fermented raw whale blubber! 
His hobbies include running, biking, and camping (most outdoor things).
Recent Consultations: