Rosalyn Richards, "Images From Nature: Systems and Improvisations"
Date: December 1st, 2017
Location: Climenhaga Building, Aughinbaugh Gallery
Cost: Free and open to the public
Rosalyn Richards, Images From Nature: Systems and Improvisations
My goal has been to transform the more rational scientific material that has influenced the work into a more personal, introspective and poetic visual language.
-Rosalyn Richards, artist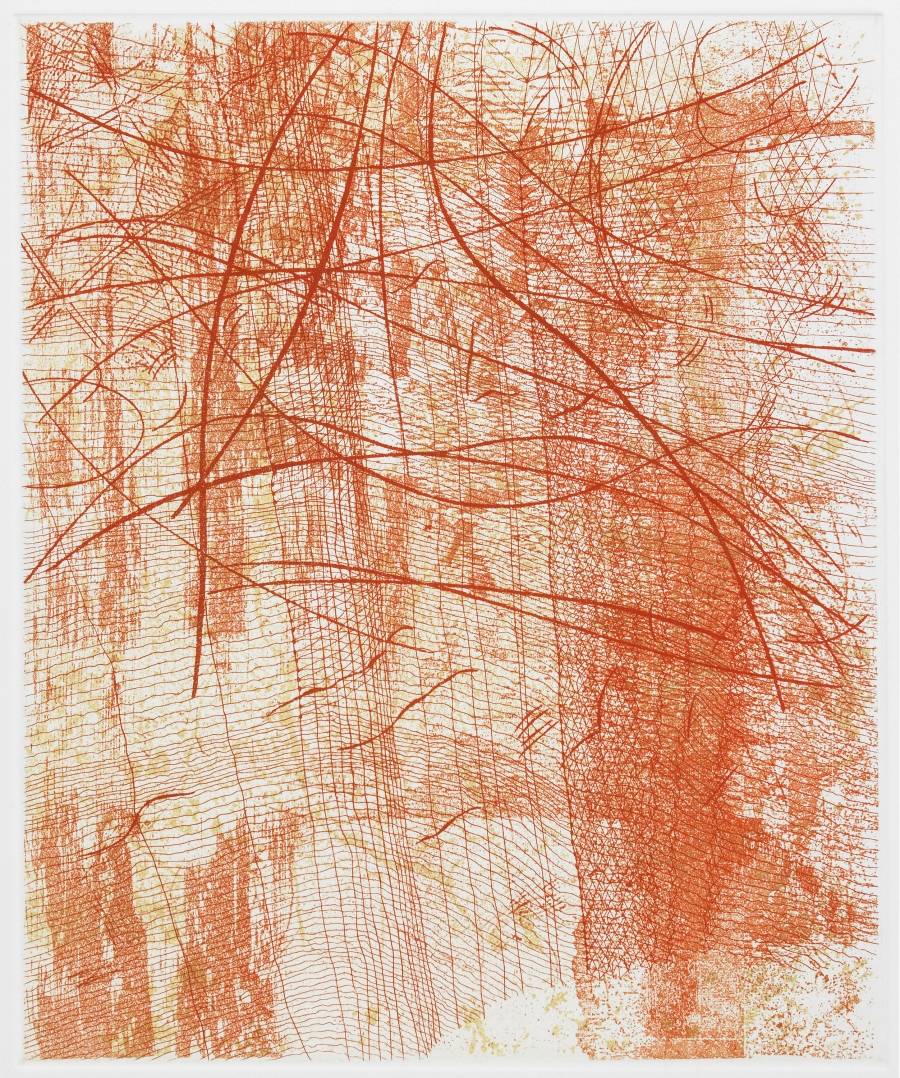 For more information about the artist, please see her website.
Rosalyn Richards received her BFA from the Rhode Island School of Design and MFA from Yale University School of Art. Her work is represented in many museum and university gallery collections including the Art Institute of Chicago, the Hood Museum of Dartmouth College, Yale University Art Gallery, Minneapolis Institute of Art, the Ackland Art Museum of the University of North Carolina, the Samek Art Museum of Bucknell University, Rhode Island School of Design Museum, Janet Turner Print Museum, Guangdong Museum of Contemporary Art in China, China Printmaking Museum in Guanlan, Purdue University Galleries, and Vanderbilt University Fine Arts Gallery, among others. She has held artist residencies at numerous locations in the United States including Virginia Center for Creative Arts and Ragdale in Illinois. She was a visiting artist and critic at Colby College, Cornell University, the University of Dallas, Tianjin Academy of Fine Arts in China, and the University of Nebraska in Lincoln.
Rosalyn Richards's work has been included in numerous national and international exhibitions, including solo exhibitions at Anchor Graphics in Chicago, Artemisia Gallery in Chicago, The Print Center in Philadelphia, Anita Shapolsky Gallery in New York, and Village Gallery in Hauz Khas Village in New Delhi, India. Her drawings were exhibited at The Tianjin Academy of Fine Arts Museum in Tianjin, China where she was also a guest lecturer. Her prints were included in "Multiple Encounters Second Edition", at The National Academy of Fine Art in New Delhi, India. From 1982 - 2014 Richards taught drawing and printmaking at Bucknell University in Lewisburg, Pennsylvania.
Reception & Artist Talk Friday, Dec. 1, 4:15 p.m.
Climenhaga Building,
Aughinbaugh Art Gallery
Gallery Hours Monday – Friday: 9 a.m.-4 p.m.
Evenings and weekends with High Center events.
For more details, visit arts.messiah.edu