Ilya and Emilia Kabakov, "How to Meet an Angel"
Date: November 9th, 2018 - January 25th, 2019
Every day
Location: Climenhaga and High Center Galleries
Time: 9:00am - 4:00pm
Cost: Free and open to the public
Ilya and Emilia Kabakov, "How to Meet an Angel"
Artists' Talk & Reception, Saturday, Nov. 10, 6: 00 p.m.
Ilya and Emilia Kabakov, "How to Meet an Angel"
Exhibits November 9-January 25
The Galleries at Messiah College, High Center & Climenhaga Building
Join the Russian-born American artists Ilya and Emilia Kabakov, internationally recognized as among the most important artists of our generation, in dialogue about their current installation Angels. Their talk will highlight a week-long residency by the Kabakovs at Messiah, and inaugurate the exhibition of their installation, which will continue until Jan. 25, 2019. Born in Dnepropetrovsk, Soviet Union, now living in New York, the work of the Kabakovs asks us to suspend our traditional ways of looking as we consider the limits and possibilities of human experience.
Working collaboratively for nearly 30 years, their work extends beyond their experience with the Soviet social and cultural context of their past to engage global ideas of utopia and fantasy; hope and fear. Known for their large-scale installations, they move imaginatively between various mediums including painting, etching, installation and incorporating a vast collection of different materials.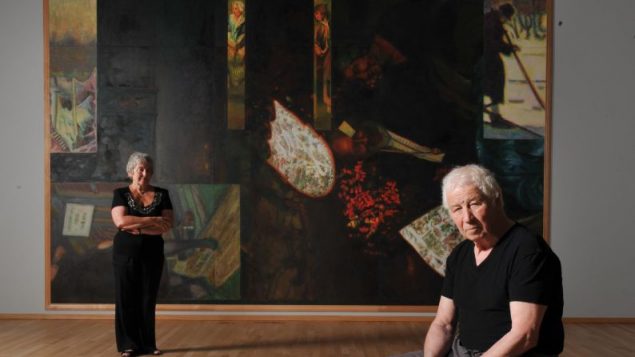 For more information about these artists, please see their website
Gallery Hours Monday – Friday: 9 a.m.- 4 p.m.
Evenings and weekends with High Center events.
For more details, visit arts.messiah.edu