Meet Joy
Hometown: Waynesboro, PA
Major: History
Why I love Messiah: the people that comprise the community
My friends would describe me as: joyful
Favorite spot on Messiah's campus: anywhere near the Yellow Breeches Creek
Favorite meal served in Lottie Nelson Dining: Mac & Cheese!
Best place to visit around Messiah: Gettysburg Battlefield
Hello! My name is Joy Ellis, and I'm so excited that you're considering Messiah College! As a Messiah graduate I can attest to the wonderful education, friendships and experiences that are available at Messiah. I hope we can chat sometime and I can tell you a bit more about everything that Messiah has to offer!
My time at Messiah as a student was filled with wonderful experiences from time in residence life and my work-study position in the marketing and communications office to meaningful discussions in classes and the formation of meaningful, lasting friendships. My history classes challenged me and prepared me for my graduate studies, my professors encouraged me and took an individual interest in me as a student, and through my coursework I became more confident in my faith. I may have only spent four years at Messiah but I know that the choice to attend truly impacted my life and my future.
I know that the college search process can be daunting, and I hope that I can be a resource to you and your family as you make your decision. Please feel free to contact me at jellis@messiah.edu, or at 800-233-4220. If you've not yet visited the campus I hope to see you here soon!
Joy Ellis
Admissions Events Manager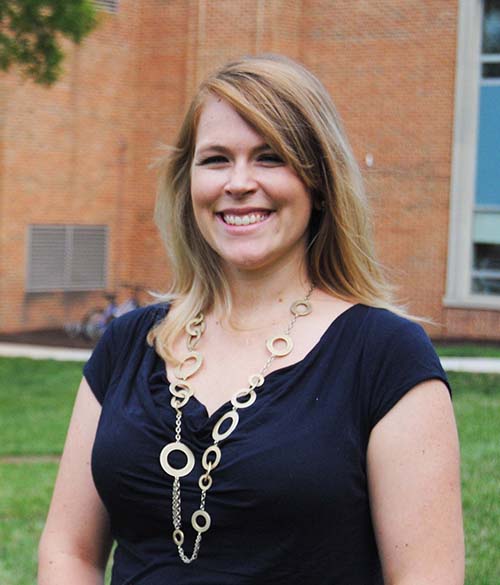 Joy Ellis
Admissions Events Manager
Joy Ellis
Admissions Events Manager
jellis@messiah.edu
800-233-4220