Eyas - Student Alumni Council
Eyas, the Student Alumni Council, was founded in 2006 and exists to enhance school spirit, establish legacy and tradition, build class identity and facilitate student & alumni interaction. The name derives from the French word meaning "baby falcon," much like how students on campus learn how to "fly successfully" before graduating.
Eyas is here to make you a proud Messiah student now and a loyal Messiah community member for a lifetime. We achieve this through fun events that build school spirit and campus traditions. We also strive to connect current students with passionate alumni to better prepare graduates for the future. The mission and vision of Eyas helps focus each of our events to better the Messiah College student body. Our council members invite you to enjoy all of our events and everything else Messiah College has to offer during your time on campus.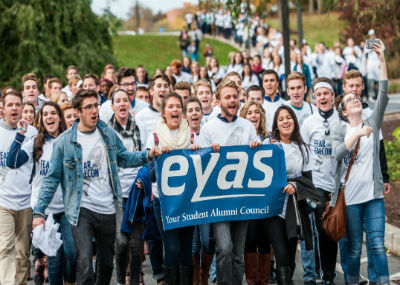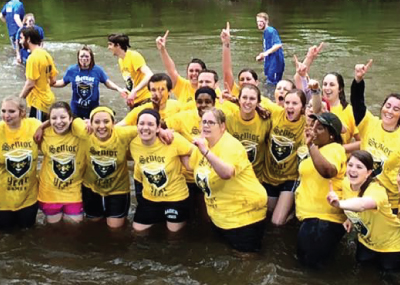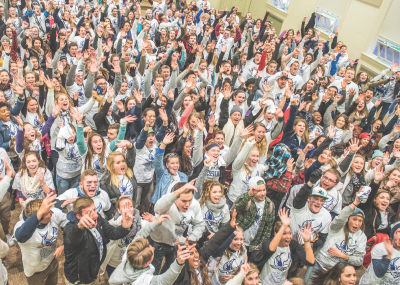 Student & Alumni Interaction