3 Things You're Missing in Your Post-Graduation Plans
Take a quick break from finalizing your post-graduation plans-there's something important you are missing:
You have probably heard about Talia Jane, the 25-year-old former Eat-24 Yelp call center employee in San Francisco. Talia started her job last August, quickly learning that entry-level pay in the pricey Bay Area does not go too far. However,publishing her list of grievances in a scathing open letter to her CEO did not help her plight.
Her lengthy list of complaints includes, among other various things, waiting an entire year to be considered for a promotion (the injustice of having to wait for something!), her $20.00 copay for fully paid, company provided health benefits, and Yelp's sorry assortment of free workplace snacks (coconut water and pistachios are the worst!). After being let go from the company, she then updated her letter asking for donations.
Politics about wages aside, what is really unfortunate is that I see a lot of Talias in the workplace. For the past five and half years at my organization, I have trained 7 staff members and 18 interns.
Talent is never the problem- an attitude of entitlement is.
As you work hard on finalizing your future plans after May, here are three things to add to your post-graduation plans to help you avoid Talia's experiences:
1. Character is key
Humility, gratefulness and hard work will always separate you from the crowd. Managers can always train you in the technical aspects of your job, but they cannot teach you character. Be willing to listen and learn, work hard, be grateful and respect authority.
2. Embrace reality
Odd sare, you may not land your high-paying, corner office, dream job straight from college. Be ready for less than glamorous responsibilities such as copies, coffee and phone calls that are commonplace in entry-level positions. Excel in these things and you will be closer to bigger and brighter career opportunities.
3. Things cost money
As Talia learned, living in an $1245 apartment on $8.15 per hour in expensive San Francisco was not a wise financial move. There are plenty of free online tools, such as Mint and EveryDollar that can help you plan your future after graduation. Think things over before you commit to avoidable financial stress.
Of course, internships, information interviewing and networking are all important components to your post-graduation future. However, a commitment to hard work, respect, and gratefulness-these things are critical to your successful career. Working on these qualities now will be the best investment you can make for the job search (Dr. Martin Luther King Jr.'s The Street Sweeper is a good read to start you on your journey).
I can guarantee your first job will not be all puppies, sunshine and rainbows. I wish it was! However, the way you respond in challenging workplace circumstances determines your professional future.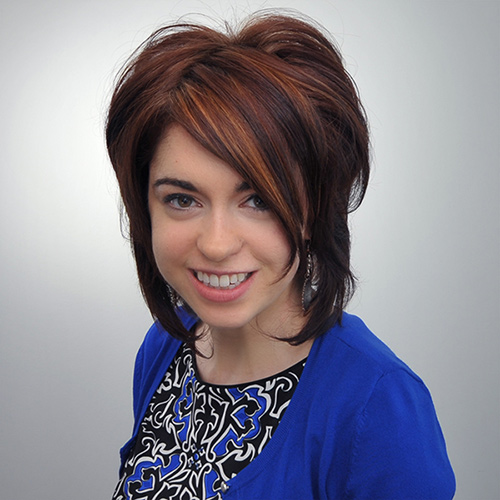 COMMTrends guest blogger Kati Siconolfi is the legislative manager at the American Legislative Exchange Council, the nation's largest nonpartisan, voluntary membership organization of state legislators dedicated to the principles of limited government, free markets and federalism. Kati graduated from Messiah College in 2009 with a B.A. in public relations and advertising. The views expressed are her own.
- Kati Siconolfi '09