For more details on the curriculum requirements for each minor, visit our online course catalog.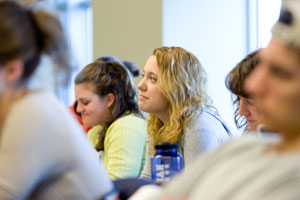 Psychology Minor:
designed for non-majors who wish to develop a more sophisticated understanding of the person, this minor consists of 18 credits. This minor serves as a nice complement many majors including Education, Nursing, and Business.
Pre-Counseling and Therapy Minor:
is ideal for those students wishing to pursue a career and/or further education in marriage and family therapy or counseling. Classes within the minor, consisting of 21 credits, help to provide a basic understanding of this specific branch/field within psychology.