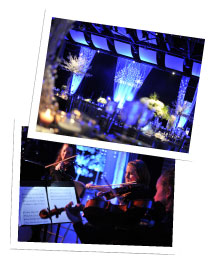 The Office of Marketing and Communications employs several experienced event planners who have managed large-scale events like The Compassion Forum; the University's Centennial celebration; the annual Messiah University Christmas event for donors and friends of the University; significant lectures by prominent speakers; as well as numerous dinners, book-signings, receptions, concerts, building dedications, holiday celebrations and everything in between!
Although the majority of our department's special event planning resources are dedicated primarily to Advancement Division-related or Presidential Office events, our team is available to consult with you about ideas for promoting or planning your department's University event.
To discuss, please contact Carla Gross, executive director of marketing and communications, at ext. 6940 or cgross@messiah.edu.