Searching for images
So, now you're in Cumulus, and you want to find a photo of Hoffman. Up in the top text box, type in your search term. All images are key worded to make your search simple. Click the 'magnifying glass' to search for your image.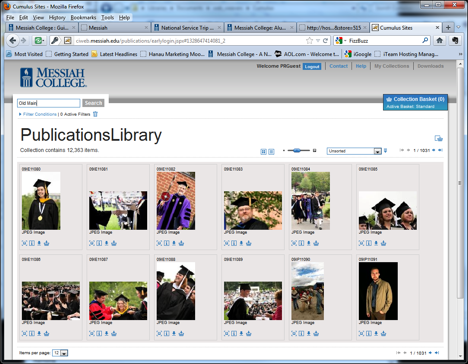 And, viola… images appear for your use: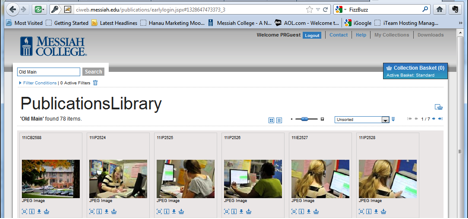 You can proceed with the individual download or add it to your basket if you're looking for additional items.