Executive Director, Messiah Business Institute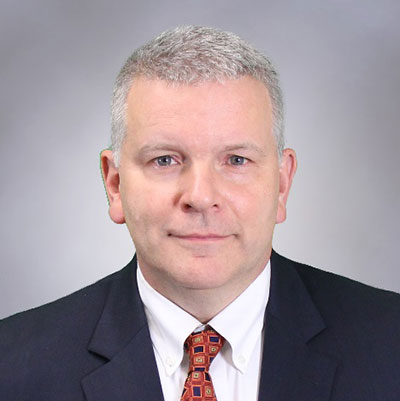 When I first came to this region 30 years ago, I first learned of Messiah University through hiring it's graduates! And having hired more than 60 since then I have only grown in appreciation for what happens here. Throughout these years of meeting so many graduates I was also afforded the opportunity to interact with numerous staff and faculty. In total, Messiah University became a consistent bright spot of my life in Central Pennsylvania.
When Messiah University decided to form the Messiah Business Institute, I was thrilled to be asked to head the effort as the Executive Director. The Messiah Business Institute is a consortium of privately held businesses throughout Central Pennsylvania that gather throughout the year to hear engaging speakers, grow their businesses, interact with Messiah faculty, staff and students, and sharpen one another through peer relationships with similar sized organizations. All of this takes place through the coordination of the college and the support of many local corporate sponsors. Building a thriving business community is a huge part of building a thriving community, and it is exciting to be part of this.
A 1988 graduate of Towson State University, and continuing education at Harvard University and the Wharton School of Business. Greg formerly served as the President of the Solutions Division of Technisource, a national IT service provider, until the sale of the company in 2006. He then became the Chief Operating Office at McKonly & Asbury, a regional public accounting firm, through the end of 2018.
Greg and his wife Jen live in a log home on a small farmette on the west end of Enola. Married in 1990, they have four sons, Joshua, Jonathan, Josiah and Joseph. Greg serves as a Deacon at Liberti Church in Camp Hill, and enjoys hiking, basketball, golf, and especially cutting firewood!
Greg Lowe
Executive Director, Messiah Business Institute
One University Avenue, Suite 3013
Mechanicsburg PA 17055
glowe@messiah.edu
717-919-3703