Not in Kansas Anymore: Culture Connect Lecturer Examines Public Response to Tornado Messaging
When tornados strike, time does not allow for traveling the yellow brick road to escape. Yet as Brooke Fisher Liu, a renowned scholar from the University of Maryland, discovered, it may take more than some ruby slipper heel-tapping to help publics respond appropriately to disaster messaging. Liu shared her research findings at the Messiah College Department of Communication 2016 Culture Connect event held last month in Parmer Cinema

The lecture drew a crowd of Communication Department students and faculty, along with several public relations professionals from the central Pennsylvania region. Prior to the lecture, students and faculty had the opportunity to share dinner with Liu in the Oakes Museum of Natural History in Jordan Science Center.

Liu's research investigates how government messages motivate citizens to respond to and recover from disasters. In this study, Liu led research teams in evaluating how publics use and interpret disaster information via traditional and social media, and the effectiveness of mobile device alerts. This particular project investigated the role of information sources in public response, the integration of social media in problem-solving, and how to measure and understand religious coping during crises.

Liu's lecture begged the question of how organizations like NOAA (the National Oceanic and Atmospheric Administration) can effectively persuade citizens in the Southeast region of the United States to take protective actions during disasters. Looking at how message sources affect public response, Liu's research showed people need to receive crisis information from multiple sources in order for them to take the information seriously. Multiple sources result in higher problem recognition, which further prompts individuals to react to the issue at hand.

Although the research variables did not include religious beliefs as an influencer, Liu's team discovered that the data indicated those as a strong correlator. Before this study, Liu's team only found two prior studies on religious coping in crisis situations. First responders after Hurricane Katrina said their religion helped them deal with the trauma they endured. Many people also looked to their religion to find healing and answers after 9/11.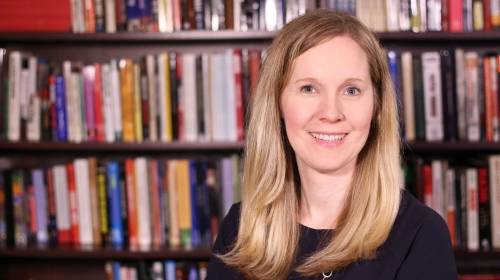 This study showed that religious coping can produce positive psychological outcomes including hope, life, growth, and acceptance. However, it can also cause negative outcomes such as non-engagement in recommended protective action. In particular, research found that prayer has a positive correlation with crisis behavior. Individuals who reported more religiosity were more likely to take recommended action. Liu's study also concluded that researchers must explore religious coping further.

Liu commented on how she believes audiences will receive the faith-based aspect of this study. "You can never predict how other people will respond, but I predict very positively. In academia, we're all about explaining something other people haven't explained yet, and I think that our results show how faith is really important in how people respond to this. If people aren't aware of that, they aren't going to be communicating as effectively as they could in a crisis context."

Liu's research exploring social media's role in crisis communication displayed that it does not matter how publics find out about the crisis itself because the content and message conveyed remains most important. Crisis communication writers must focus on what makes an effective message, not necessarily the channel used. The goal of using social media to relay crisis information includes quickly providing publics with the most pertinent information (i.e., what is happening, when, where, what to do,), and convincing them they play a direct part in the situation.
The lecture concluded with a Q&A with Liu and further discussion at a reception. Liu also visited the Department's PR Writing class, conducting a workshop where students learned how to write wireless emergency alerts. In addition, public relations students joined Liu for lunch following the class, where they discussed scholarship, the public relations industry, and internship opportunities in the Washington, D.C., area.

The Messiah College Department of Communication Culture Connect Annual Lecture seeks to offer a lecture series that will maintain relevancy to current culture, and enable students and faculty to learn from and network with professionals and/or scholars from a variety of communication-related fields.
-Deanna Preziosi '19