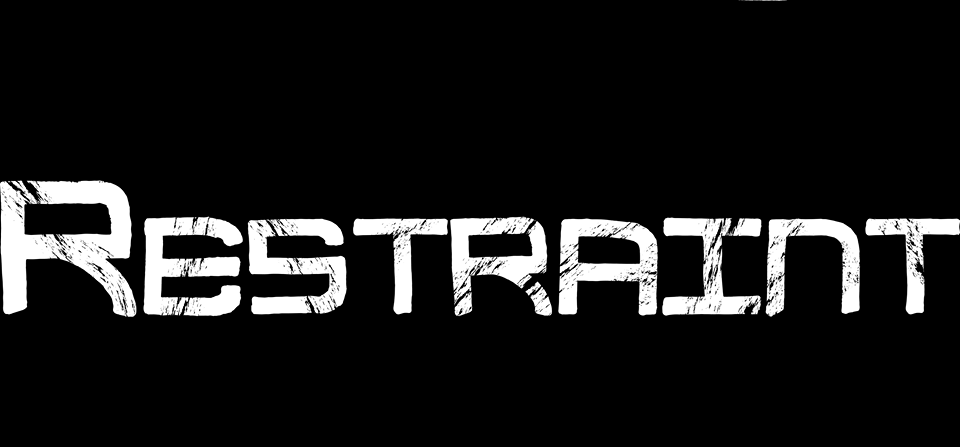 Student Filmmakers Explore Themes in Restraint the Film
Stanton Hewett has lived as a prisoner of war for 15 years, but a stranger's arrival promises to change everything. This backdrop for the short film Restraint reveals its goal to showcase real-world struggles and experiences through a Sci-Fi lens. By focusing on the emotionally charged existence of an ex-soldier, and emphasizing the oppression of the less fortunate, the Junior/Senior Film Projects class seeks to prompt hope and a sense of questioning in audiences.
The entire process began last spring when each of the students applied for production roles. Once each class member had an assigned job, junior Film and Media Arts majors Austen Bower, director, and Carter Emory, screenwriter, met to discuss the film's premise. "We would pitch different ideas back and forth, and once we found something that we thought we could run with, it became Carter's brain child," says Bower. "He kind of took off with the basic premise and developed the psyche around soldiers and prisoners of war."
For the producer, senior Film and Media Arts major Mark Young, preproduction represented the busiest time. "As the producer, I'm trying to get all of the parts together," says Young. The responsibility to rally the crew and check in on everybody fell on his shoulders. For Bower, filming, because of the need to make sure that all of the actors had developed their characters and that all of the set details remained consistent, signified the most stressful period.
On Nov. 5, after preproduction ended, the filming commenced. This, however, didn't begin seamlessly, rather the crew had to find two new leads when the actors quit last minute. "We had to actually re-cast both the main characters the day before we started shooting," said Young. Thankfully, Messiah student Brittney Grove offered to step in as the lead female, and within two hours, five other options for the ex-soldier had surfaced. For Bower, the most meaningful dimensions of this project included experiencing the team dynamic and watching certain crew members rise to the occasion and go the extra mile to make this film great.
After all of the filming fell into place, the team began pulling the footage together for the rough cut. According to Young, seeing the footage and realizing its quality represented one of the project's highlights.
The team expects to finish the rough cut during December. From there, students plan to clean up the final copy and enter it into Messiah's Splice Film Festival in Spring 2017. After that, they will submit their piece to various other film festivals. Hopefully, Restraint will inspire everyone who sees it to probe deeper into their own lives and find a source of questioning and hope.
-Miriam Thurber '19