There Were Giants: Student Documentary Spotlights Segregation in Sports
Film and media arts students Kyle Kull ('15) and Scott Orris ('15), collaborated with Professor Nathan Skulstad to produce There Were Giants, a documentary film about the former Negro League baseball team, the Harrisburg Giants.
The film chronicles the team's journey from its start to eventual disbanding and aims to raise awareness of segregation in baseball by highlighting the players' personal experiences.
Kull says, "These men are sharing with you their most treasured memories about the game and their experience with the Harrisburg Giants."

The idea for the film originated with Dr. Jean Corey, a Messiah English professor who attends the same church as Jim Weedon, a former Giants player.
"At first it was simply a project for class, but Scott's and my enthusiasm for the idea carried the film to the next level," adds Kull.
Orris, who already has a degree in history but is graduating this year with his second degree in film and media arts, conducted a lot of research for the film. As part of the process, he visited the Dauphin County Historical Society and met Calobe Jackson and Ted Knorr, local baseball historians featured in the documentary.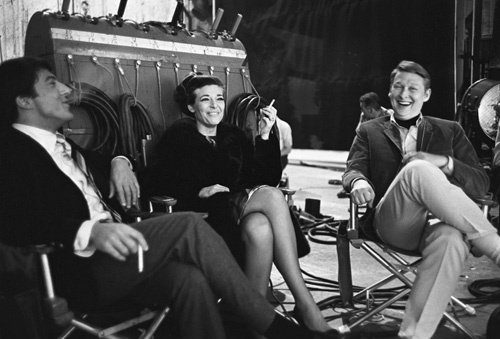 Working on the film has allowed Orris to better understand the interdisciplinary relationship between film and history. "In actually getting experience working in production, I feel I have finally been able to understand how to utilize film to convey my passion for history," he notes. The process has also taught the duo about the technical aspects of filmmaking such as using digital cameras, sound equipment, and editing.
Kull explains, "Filmmaking is rough and requires an extreme amount of dedication from those who are involved. I learned that in order to make a quality film, those involved need to be willing to put in the extended effort to do everything that is required. However, I also learned that when the people involved are passionate enough about a project, they can create something that the audience responds to and can see your passion for it emerges from the screen."
The team presented a portion of their work during the 2015 Humanities Symposium: Race in America. Splice: The Messiah College Student Film Festival, selected a more recent cut as part of its screenings.
Orris reflects, "[The Giants'] story is a beautiful example of racial harmony in a time before the Civil Rights Movement where [the team] became united in their common love of baseball. I want the viewers to realize the difficulties of segregation, and how it was the sacrifices of men like the Giants that made the Civil Rights movement possible."