Explore the surrounding area
While there's plenty to do on campus, we realize you might want to explore the surrounding area too. Luckily, we're only a 15-minute drive from Harrisburg—Pennsylvania's capital city. In Harrisburg and in other nearby communities, you'll find restaurants, shopping, entertainment venues, galleries, cafes, museums and more. Messiah's scenic location also means there's plenty of outdoor activities close by, including the Appalachian Trail which is accessible only miles from campus.
Harrisburg shuttles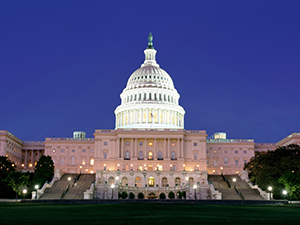 If you don't have a car on campus, you can jump on a shuttle that regularly runs back and forth from Mechanicsburg to Messiah's Harrisburg Institute (also called the SaLT House). The shuttle is free to students and runs during the week as well as a few times on the weekend.
SAB excursions
Another way you can spend time off-campus is through one of the many Student Activities Board (SAB) excursions they host throughout the year. In the past, they've taken trips to professional sporting events, museums, Broadway shows and nearby cities. With a discounted price and transportation provided, it's a great way to see new sights and discover central Pennsylvania and beyond.
The basics
Looking for groceries, school supplies, or other shopping? Don't worry—all of the essential stores are close by. The Capital City Mall in Camp Hill and the Carlisle Pike in Mechanicsburg have plenty of options like Target, Wegmans, Walmart and more.
Information on Off-Campus Life