View our facilities
The laboratories for the Department of Chemistry and Biochemistry are located on the third floor of the Kline Hall of Science and the Jordan Science Center, two buildings remodeled and built in 1999, respectively. Spacious, dedicated labs equipped with ventilation hoods exist for general chemistry, organic chemistry, chemical analysis, advanced courses and general education chemistry courses. The General Chemistry lab, the Analytical Lab and the Advanced Lab (where Biochemistry, Physical Chemistry, and Inorganic labs are held), are all equipped with laptop data acquisition systems. Four instrument labs are dispersed throughout the floor, allowing easy access to modern instrumentation in all departmental courses. An additional five small labs are dedicated solely to faculty and student research. The computational software package Hyperchem is available for wireless log-in from students' personal computers throughout the campus and Spartan is available and used on specific computers in the department. In addition, the department has a recently renovated chemical storeroom, a resource room and a large, informal lounge where many students work on their chemistry assignments together.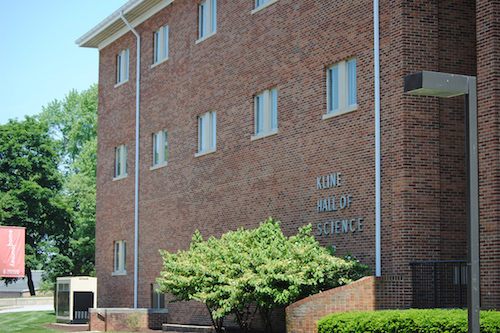 Kline Hall of Science
Kline Hall of Science, built in 1969, houses classrooms, science and nursing labs, faculty offices, and computer laboratories.
View more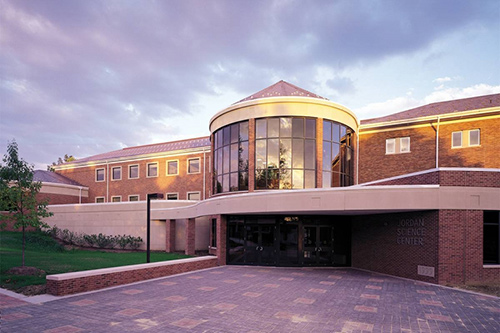 Jordan Science Center
The Jordan Science Center, completed in August 1999, is a 60,000-square-foot facility which houses the College's Department of Natural Sciences. It also houses the Oakes Museum of Natural History, which showcases the College's valuable collections of North American and African large mammals, insects, seashells, bird eggs, plants and minerals.
View more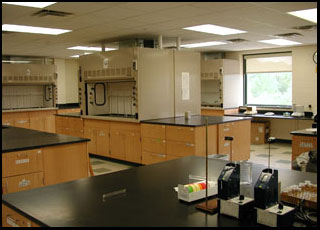 Information on Our facilities