Dr. Henry A. Danso, Professor of Psychology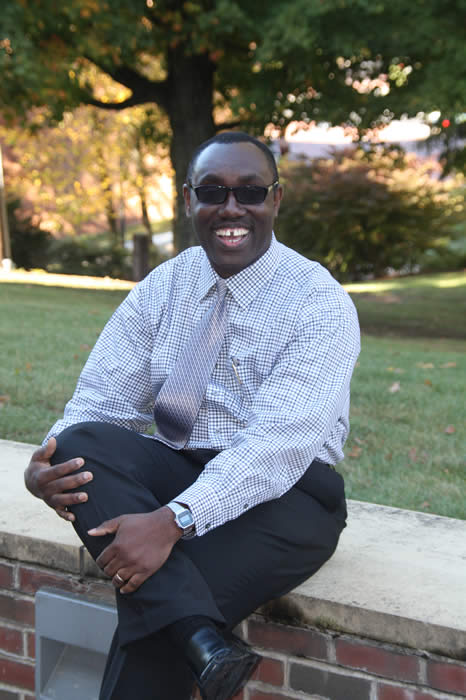 Ph.D., University of Western Ontario, 2001
M.A., Wilfrid Laurier University, 1996
B.A., University of Ghana, 1992
Teaching Interests:
Social Psychology, Life Span Development, Advanced Social Research, Psychology of the Self
Research:
Immigration attitudes, Intellectual Test Performance, Reconciliation
Current Projects:
Research on attitudes toward immigrants and immigration
Recent Publications:
Wout, D., Danso, H., Jackson, J. & Spencer, S. (2008). The many faces of stereotype threat: Group- and self-Threat. Journal of Experimental Social Psychology, 44, 792-799.
Danso, H. A., Sedlovskaya, A., & Suanda H. Sumarga. (2007). Perceptions of immigrants: modifying the attitudes of individuals higher in social dominance orientation. Personality and Social Psychology Bulletin, 33, 1113-1123.
Jameson, M., Diehl, R. & Danso, H. (2007). Stereotype threat impacts college athletes' academic performance. Current Research in Social Psychology, 12, 68-79.
Danso, H. A. (2006). Immigrants. In N. J. Salkind (Ed.), Encyclopedia of Human Development (Vol. 2, pp. 675-678). Thousand Oaks, CA: SAGE Publications.
Ashton, M. C., Danso, H. A., Maio, G. R., Esses, V. M., Bond, M. H., & Keung, D K. Y. (2005). Two dimensions of political attitudes and their individual difference correlates: A cross-cultural perspective. In. R. M. Sorentino, D. Cohen, J. Olson, & M. P. Zanna (Eds.), Cultural and Social Behavior: The Ontario Symposium (Vol. 10, pp. 1-29). Mahwah, NJ: Erlbaum.
Esses, V.M., Dovidio, J.F., Danso, H.A., Jackson, L.M. (2005). Historical and modern perspectives on group competition. In Crandall, C.S. & Schaller, M. (Eds.), The social psychology of prejudice: Historical and contemporary issues. (pp. 94-112). Seattle, WA: Lewinian Press.
Hobbies:
Spending time with family and friends, Cars, Electronics, Table Tennis
Recent Consultations:
Editorial Board Member of the Social Issues and Policy Review, a scholarly journal of SPSSI
International Cross Cultural Experiences
Contact Information:
Boyer 373; HDanso@messiah.edu; (717) 796-1800, ext. 3600