Consisting of 18 credits, our minor in Psychology is designed for non-majors who wish to develop a more sophisticated understanding of the person. This minor serves as a complement many majors including Education, Nursing, and Business.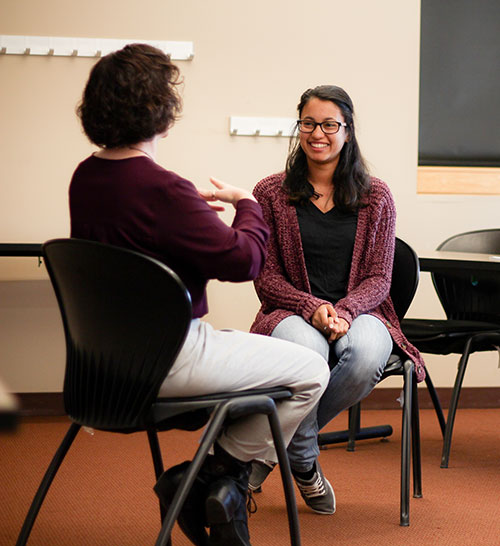 Psychology Minor
18 credits
(Credit hours shown in parentheses)
Introduction to Psychology* (3)
One of the following:
Cognition (3)
Social Psychology (3)
Biological Basis of Behavior** (3)
Sensation and Perception** (3)
One of the following:
Life Span Development (3)
Child Development (3)
Adolescent Development (3)
Adult Development (3)
Nine additional PSY elective credits
*Also meets general education requirements
**Courses may require prerequisite(s), which may increase the total credits required for the minor
For a printable version of the curriculum requirements, check out our online Course Catalog.
How to Apply
To apply for admission to Messiah College, simply call and request an application at 1-800-233-4220 or apply online! Open House dates and major-specific events are scheduled throughout the year. Students may arrange for a variety of visit options to suit their interests and schedule.
Questions?
Contact Dr. John Bechtold;Department Chair
(717) 796-1800, ext. 7023