Meaningful travel and service experiences don't have to take you halfway around the globe.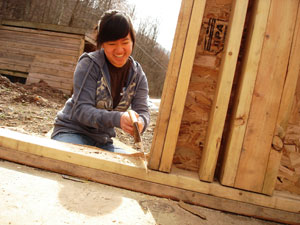 Through service and mission trips coordinated by the Agape Center for Service and Learning you can serve with a team in rural Montgomery, West Virginia or in busy Bronx, New York.
During Fall and Spring Breaks, the Agape Center coordinates a number of trips for students willing to serve God and meet the needs of an organization or community.
Through Messiah's Intercultural Office, you can also select from a variety of domestic opportunities, including studying for a semester at the Au Sauble Institute of Environmental Studies in northern Michigan or at the Contemporary Music Center in Nashville, Tennessee.
---