Honors Events: Overview and Requirements
During the fall and spring semesters, the Honors Program sponsors Honors Events, a semester-long series of cultural and academic events that is an integral part of the Honors Program curriculum. The focus of Honors Events changes from semester to semester. Sometimes the Honors Events are organized around a specific theme while other times the Honors Events offers an array of presentations, lectures, films, theater, musical opportunities, field trips, etc.

All Honors Program participants are required to complete two Honors Events every semester they attend Grantham Campus (usually eight semesters.) Participation in the Honors Congress is on an "honor" basis, meaning that each student is responsible for meeting and monitoring his/her own Honors Events participation.
Apart from the formal requirement, honors program participants are encouraged to take advantage of the opportunities provided by as many Honors Events as possible.
Past Honors Event speakers have included:
Dr. Robert P. George, McCormick Professor of Jurisprudence at Princeton University
Dr. Os Guinness, Author and social critic
Dr. Philip Jenkins, distinguished professor of history at Baylor University
Dr. David Chappell, civil rights historian and author, and Rothbaum Professor of History, University of Oklahoma
Dr. J. Budziszewski, noted author and University of Texas professor
Michael Cromartie, Director of the Faith Angle Forum & Ethics and Public Policy Center Vice President
Fred Barnes, FOX News television political commentator
Dr. Paul Marshall, religious freedom advocate and author
Dana Gioia, former chairman of the National Endowment of the Arts and internationally acclaimed poet
Dr. Mateen Elass, author, pastor, and speaker on Islam
Arthur Brooks, president of the American Enterprise Institute
Jim Wallis, founder and president of Sojourners
Dr. James Davison Hunter, author and the LaBrosse-Levinson Distinguished Professor of Religion, Culture and Social Theory at the University of Virginia
Eric Metaxas, author of the New York Times #1 best-seller "Bonhoeffer: Pastor, Martyr, Prophet, Spy"
Cherie Harder, president of The Trinity Forum
Peter Greer, president and CEO of Hope International
Shane Claiborne, Christian activist and co-founder of The Simple Way faith community
Ruth Naomi Floyd, vocalist and composer
Dr. William Edgar, jazz musician and theologian, Westminster Theological Seminary
Dr. Gregory Alan Thornbury, president of The King's College
Ross Douthat, New York Times columnist and author
David Kim, Concertmaster and Dr. Benjamin Rush Chair, The Philadelphia Orchestra
Dr. Greg Moore, Google vice president and senior global healthcare leader
Dr. Jennifer Bryson, Director of the Islam and Religious Freedom Action Team, Religious Freedom Institute
Honors Event: Author Eric Metaxas giving the 2012-13 CHP Keynote Address, "Bonhoeffer: Pastor, Martyr, Prophet, Spy," in Hostetter Chapel on November 7, 2012.
[Metaxas Lecture Video and Feature Article]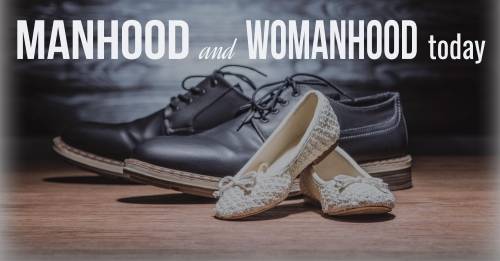 Resources for 2018-2019 Keynote Event "Manhood and Womanhood Today"
Information on Honors Congress events