Faculty Research and Scholarship
Dr. Ed Arke –Media/Broadcasting
· Presented at the National Student Electronic Media Convention in Seattle
· Co-authoring a revision to Sports Media by Brad Schultz
Dr. Arke serves as advisor to both journalism and broadcasting and media production majors. He also advises The Pulse media hub students and activities. The College Broadcasters Inc. invited Arke to speak for two panels at its convention on October 23-25. His panels included "Student Radio: Adapting to a Converged Media World Roundtable" and "Help your Friendly Neighborhood Musician." Arke also worked as CBI's Convention Elections Coordinator and Convention Feedback Coordinator.
Dr. Fabrizio Cilento –Film
· Book chapter in Pier Pasolini: American Perspectives
· The Bridge magazine will publish an article on his research on JFK in Fall issue
Dr. Cilento stays busy with research and writing articles. As a native Italian, Cilento specializes in European cinema, but he has current research projects in Latin American cinema, zombie romantic comedies (think Warm Bodies), and YouTube comedians/entrepreneurs. Cilento also has ongoing research about the Italian film director Pier Pasolini. The Bridge, Messiah College's magazine, will publish an article in the Fall issue about one of his articles, "The Ontology of Replay: The Zapruder Video and American Conspiracy Films." This article discusses the Zapruder video and its traumatic visuals that gets retold and repeated in various ways. President Kim Phipps also mentioned Cilento's article during her State of the College Address delivered on Community Day in August.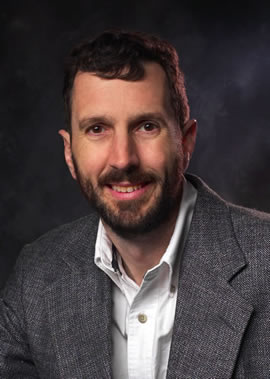 Dr. David Dixon –Journalism
· Served on three panels at the National College Media Convention in October
Dr. Dixon traveled to the ACP/CMA Fall National College Media Convention in Philadelphia to present on three panels. The three panels, titled "Freedom From or Freedom For? Religion, News, and Opinion & Getting it Right," "Sex, Drugs and Rockin' the Reporting on Faith-based Campuses," and "Don't Fear the Reaper," covered mostly journalistic topics. Dixon discussed how college newspapers can cover controversial topics and still be faith-oriented, and how to include faith into news reporting.
Professor Krista Imbesi –Film/Digital Media
· Working on several documentary projects including "Our Feet Are Rooted," and an untitled documentary that explores how the church views and responds to emotional abuse within relationships.
Professor Imbesi co-founded CAP Collective, a Harrisburg based video production company with her husband Christian and their business partner Cody Wanner. Imbesi mostly focuses on documentary projects, with her recent film topics ranging from land theft and non-violent activism in Northern Uganda, the relationships between Western and Ugandan workers in orphanages in Uganda, the current state of sex trafficking in Pennsylvania, and an exploration of how the protestant church views and responds to emotional abuse in relationships.
Dr. Nance McCown –Public Relations
· Published an article in PRism journal, Australia's online premiere peer-reviewed public relations journal
· Presented at Religious Communication Association/National Communication Association conference in November
· Writing chapter for crisis communication book
Dr. McCown, department co-chair, recently published an article titled "Building Leader-Employee Dialogue and Relationships through Internal Public Relations, Leadership Style, and Workplace Spirituality" in PRism journal. Based on her dissertation research, this article considers how organizational leaders can foster effective communication and build relationships with to empower employees and increase productivity and job satisfaction. Dr. McCown's RCA presentation in Chicago was titled, "Recognizing the Imago Dei in Employee Publics: A Challenge for Christian Public Relations Scholars, Faculty, and Practitioners." She said, "I'm especially interested in helping organizations think as much about how they treat and empower employees as they do about how to promote brand recognition with consumers and the media. If a company does things 'right' inside the organization, it is more likely to do the same externally." In addition, McCown is working on a book chapter that explores World Vision's controversial hiring crisis that exploded on social media earlier in 2014.
Dr. Kate Oswald Wilkins –Communication
· Published paper for Basic Communication Course director's conference
· Attending the Instructional Communication & Research conference in January
Dr. Oswald Wilkins, the department's other co-chair, focuses many of her efforts on improving and measuring curriculum progress within the department. Her conference coming up in January aims to improve general communication classes for all students. In addition, her recent paper presentation focused on how students learn and how to know if they come out of a class with improved skills. Oswald Wilkins said, "Being involved in scholarship helps me give a face to the theories and concepts I'm so passionate about teaching students. It exposes me to new ideas to teach students about. As someone who teaches theories to students, doing my own research helps keep me sharp in those ways. It helps me to never fail to sympathize with my students when they're doing their own research projects."
Professor Nathan Skulstad –Film/Digital Media
· Screened film at imagineNative Film+Media Arts Festival in Toronto
· Screening film at the Art Gallery of Ontario in December
Professor Skulstad works as a cinematographer for several short films as well as directing his own. "The Last Deaths of Joe," a short film about actor Joe Whitehorse who grows weary of always being cast in stereotypical Indian roles, was an Official Selection at the at imagineNative Film+Media Arts Festival. The film screened at the TIFF Bell Lightbox Theatre on October 24. In addition, Skulstad's film Imago Dei will be shown at the Art Gallery of Ontario as part of the Depth of Field series.