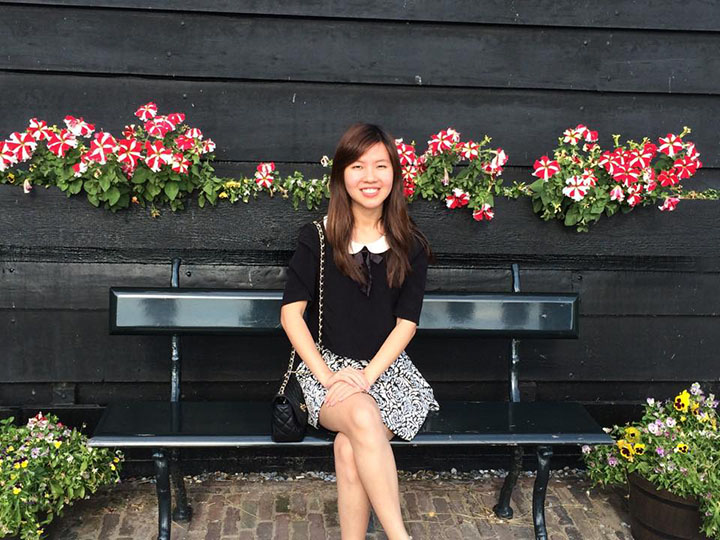 INTERNSHIP: Finding a Journalistic Voice in Vietnam
February 12, 2016
As she boarded the plane to Vietnam, Hang My Nguyen felt a rush of nerves and excitement as she thought about the internship that awaited her back home. Nguyen contemplated the changes that may have occurred in her hometown during her nine months away, and hoped that the internship would help her transition back smoothly.
Last summer, My Nguyen '17 spent three months as an editorial intern at The World and Vietnam Report, agency under the Ministry of Foreign Affairs, in Hanoi, Vietnam.
"I was worried that I couldn't catch up to the current trends that were prevalent in my hometown," explained Nguyen. "This is sometimes a problem for people living far away from home--they become isolated and somehow outdated with the changes happening back home. So, I hoped that the internship would be a great way for me to get updated to the social, political and economic situation back in Vietnam. Being able to work in an active newspaper environment would help me to learn current trends and news, as well as learn from other editorial staff about the country at that time."
During her time in Hanoi, Nguyen gathered, translated and wrote daily news pieces covering current events in large cities including Bangkok, Beijing and Jakarta. In addition, she worked on articles on debated issues concerning the South China Sea.
"It was all about translating and writing economic and political articles to enhance the relations between Vietnam and other countries in the world, especially the United States and China," explains Nguyen. "My favorite part was receiving updates on news from many different countries, not just Vietnam, and better understanding political and economic issues. They are topics I previously never thought to write about."
Throughout her internship, Nguyen received the opportunity to attend conferences with the former vice president and deputy minister of foreign affairs of Vietnam.
"I could feel the intensity in the conferences," says Nguyen. "Learning the politics was challenging. At first, I did not understand. However, for young people like me, we absolutely need to get to know more about the political situation in the country, especially if I want to write more news in Vietnam."
As an international student at Messiah College, Nguyen speaks of her time studying in the United States.
"I wanted to study abroad for a long time, and learn to write and speak well in another language; my English has gotten better," says Nguyen. "The education system in the United States is more developed. There are many people in my country studying overseas and then coming back to Vietnam to work."
She continues, "But even in a less developed country like Vietnam, I can see through my time with the Ministry of Foreign Affairs that there is so much to learn from the people there as well."
Nguyen explains that after studying abroad, "I understand more about ethics in journalism. I am aware that it is the responsibility of a journalist to inform readers what is going on out there in an unbiased and holistic manner, rather than subjectively reflect certain dimensions of the truth and frame readers into a desired perception. Truthfulness, accuracy and objectivity are important journalistic codes of ethics."
The internship helped Nguyen learn the art of journalism on a different level and broadened her perspective on the field. "Journalism is not just about learning to write well, but also about gaining a deeper understanding of different aspects and fields of life," she expresses.
Eventually, Nguyen hopes to return to Vietnam and work for a television broadcast station, or a print media outlet.
She encourages students to take any opportunities for professional growth. "Grab every chance that helps enrich your experience anywhere and anytime, whether in the summer or during the school year," says Nguyen. "Take advantage of it and be open to new and challenging things related to your work."
- Lisa Monteiro '17