Barnabas Award
The Barnabas Servant Leadership Award is named for Barnabas, a servant-leader. Barnabas recruited Paul for ministry, worked with Paul as a missionary, mentored John Mark, and led a multicultural pastoral team in Antioch. The name Barnabas means "son of encouragement." The award, in association with the Barney II and Moore Foundations, takes the name "Barnabas" as it serves as an effective instrument to the educational community by promoting the ideals of service that substantially benefit others. Wheel-thrown basins are given out each year to recipients of the Barnabas Award.
The awards are made available by the Agape Center and are given to one current student and one current employee at Messiah University.
2019 Student Recipient
Tyler Pursell, Education
Tyler Pursell is a senior education major who plans to become a middle school teacher. He has served for the past three years as a volunteer Young Life leader at East Pennsboro High School. He has built relationships with high school students and shared the Gospel with them on a regular basis through small group Bible studies, large group outreach, and by simply sharing his life. Tyler received 5 nominations for the award from employees, students and a community partner-- all of which pointed to his deep commitment to living life with the teenagers of East Penn High School.
One nominee shared that Tyler's commitment and faithfulness to loving teenagers for the Gospel amidst his academic commitments is truly a gift. He gives so much of his time to building relationships with youth—and does all of these things with a joyful heart and a humble spirit. Another nominee was a junior at East Penn when Tyler was a sophomore at Messiah. He "sped into the leadership role and helped many kids—including myself—develop a deeper relationship with Christ." This student now attends Messiah and is a Young Life leader. In addition to Young Life, Tyler volunteers as a swim coach at East Penn—and seeks to build trusting friendships with swimmers as well. Tyler has a clear vocation to minister to the youth and it colors every aspect of his life.

The last nominee described Tyler's reputation among the teaching staff and administrators—as well as parents at East Pennsboro School—as relational, professional, and trustworthy. He has communicated with teachers, administrators, and parents well and given them a peace of mind about his role in the lives of the children of East Pennsboro. His tireless efforts to live out his vocation are coupled with intentional professionalism and his dedication to teens is one of compassion and commitment.
Each year, we ask for nominations of individuals who have demonstrated significant contributions in the areas of ministry, community service, and leadership. The community service that the Barnabas Award seeks to reward is unpaid service that is done off-campus through community partners. The following factors will be given priority in selecting the recipient.
The level of spiritual maturity and commitment to ministry and community service.
The ability to integrate her/his ministry and community service with other aspects of her/his life and work including academic work, faith perspectives and sense of vocation.
The impact of the ministry and community service on the community in which she/he served and her/his ability to effectively work with and respect persons with whom she/he worked.
The finalists will be asked for additional information. Please inform the person that you are nominating them.
Briel Slocum (2018)
Paula Holtzinger (2017)
Addison Hurst (2016)
Caroline Hurff (2015)
Tetyana Pyatovolenko (2014)
Logan Thompson (2013)
Christina Fuji (2012)
Karisa Martin (2011)
Melissa Lewis (2010)
Jessanna Hall (2009)
Todd Holtzman (2008)
Jenna Ness (2007)
Eunice Aryee (2006)
Lindsay Reilly (2006)
Tiffany Pierce (2005)
Jason Porterfield (2005)
Rebecca J. Carter (2004)
Ashley S. Fifer (2004)
Justin Cline (2003)
Rebecca Knight (2003)
Newman Civic Fellows Award
The Newman Civic Fellows Award honors inspiring student leaders who have demonstrated an investment in finding solutions for challenges facing communities throughout the country. Through service, research, and advocacy, Newman Civic Fellows are making the most of their college experiences to better understand themselves, the root causes of social issues, and effective mechanisms for creating lasting change. These students represent the next generation of public problem solvers and civic leaders. They serve as national examples of the role that higher education can—and does—play in building a better world.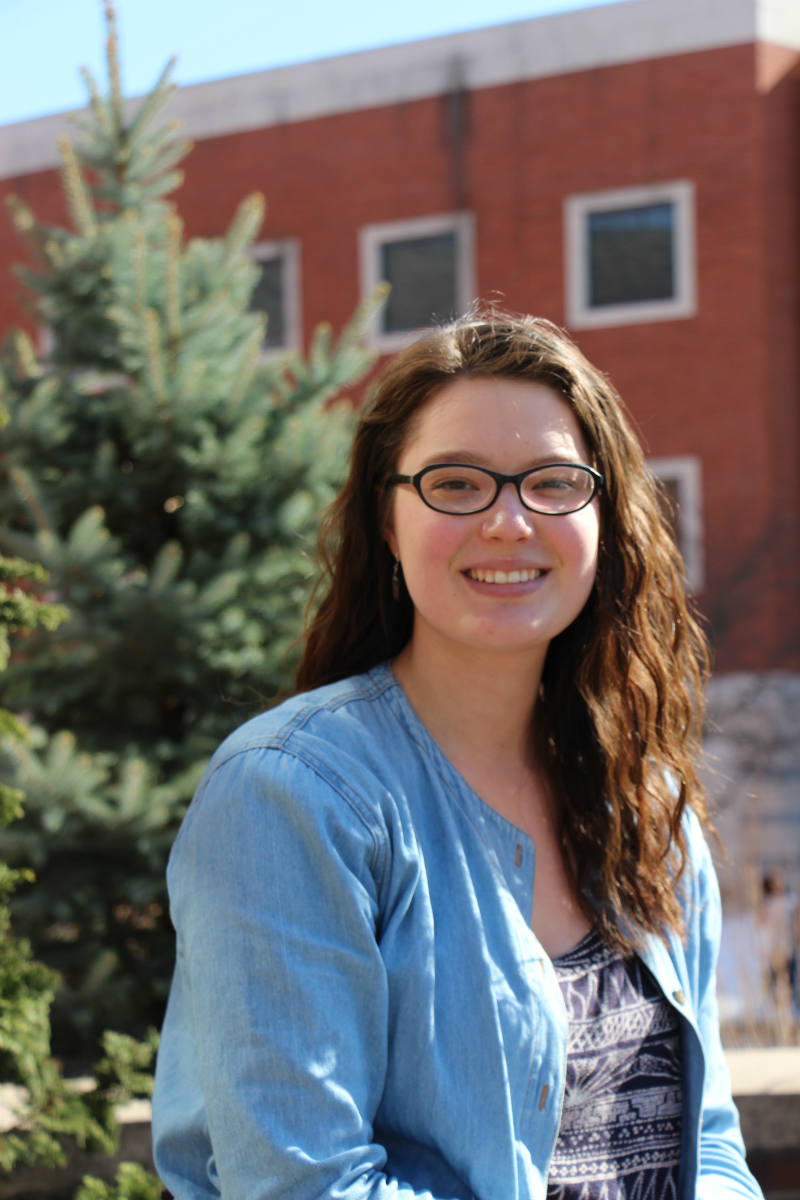 2018 Student Recipient
Madilyn Keaton, Sustainability Major
"When I entered my first year of college, I possessed two strong passions: caring for the environment and racial reconciliation. Through growing up close to nature and identifying as multiracial, environmental care and my multicultural background have always been key facets of my identity. I committed myself to leadership experiences involving these areas and to a field of study that combines both: environmental justice. Through my work with the Office of Sustainability and as president of Earthkeepers, I am able to plan events like panels and film-showings that raise awareness of current events involving environmental justice. As the current Racial Justice Intern at the YWCA and my job as Service Leader of the Boys and Girls Club, I bring about a unique perspective to groups that may not expect the environment to intersect with racial and socio-economic inequalities. I've also engaged our community through presentations on environmental issues and assisted with community-organizing projects around food access, ecofeminism and the Dakota Access Pipeline. I plan to carry out these passions through a career in environmental law and policy advocacy--and until then will continue the conversation on campus and in our community about these relevant and crucial issues."
- Madi Keaton, Class of 2018
Dylan Thomas (2015)
Lauren Fisher (2013)
Katie Todd (2012)