Barnabas Award
The Barnabas Servant Leadership Award is named for Barnabas, a servant-leader. Barnabas recruited Paul for ministry, worked with Paul as a missionary, mentored John Mark, and led a multicultural pastoral team in Antioch. The name Barnabas means "son of encouragement." The award, in association with the Barney II and Moore Foundations, takes the name "Barnabas" as it serves as an effective instrument to the educational community by promoting the ideals of service that substantially benefit others. Wheel-thrown basins are given out each year to recipients of the Barnabas Award.
The awards are made available by the Agape Center and are given to one current student and one current employee at Messiah University.
2019 Employee Recipient
Amy Nicols, Residence Director
Amy graduated from Gordon College in 2012 with a degree in Psychology and a minor in Spanish. Because of her involvement in Residence Life as an undergraduate student, Amy learned to love the field of student development and had many mentors encourage her to pursue further education in that field. Following graduation, she spent a year in residential ministry at Casa de la Esperanza, an orphanage in Tijuana, Mexico. While in Mexico, the Lord taught her a great deal about effective intercultural communication and the way in which He transcends language and culture. In August 2013, she moved to Upland, Indiana to pursue a Master's in Higher Education and Student Development at Taylor University. As part of the Residence Life Staff at Taylor, she learned about the beauty of intentional conversations with students and the unique role of student development professionals. Amy started at Messiah University as the Residence Director of Hess and Kelly in August 2015. She continues to feel so blessed to be a part of the Residence Life Team at Messiah, living life with students every day and experiencing their moments of transformative learning as they learn about themselves, others and the Lord. She takes advantage of her free summers as an RD and goes back to Casa de la Esperanza for at least a month to continue relationships with the people and the children there.
Each year, we ask for nominations of individuals who have demonstrated significant contributions in the areas of ministry, community service, and leadership. The community service that the Barnabas Award seeks to reward is unpaid service that is done off-campus through community partners. The following factors will be given priority in selecting the recipient.
The level of spiritual maturity and commitment to ministry and community service.
The ability to integrate her/his ministry and community service with other aspects of her/his life and work including academic work, faith perspectives and sense of vocation.
The impact of the ministry and community service on the community in which she/he served and her/his ability to effectively work with and respect persons with whom she/he worked.
The finalists will be asked for additional information. Please inform the person that you are nominating them.
Betsey Miller (2018)
Daniel Thompson (2017)
Angela Hare (2016)
Donald Murk (2015)
Jean Corey (2014)
Norman "Skip" Benson (2013)
Charles Seitz (2012)
Jennifer Fisler (2011)
Angela Hare (2010)
James Krimmel (2009)
David Vader (2008)
Jeanelle Austin (2007)
Robert Barrett (2006)
Kay Huber (2005)
Kathy Hettinga (2004)
David Vader (2003)
The Excellence in Service - Learning Faculty Award
The Excellence in Service-Learning Faculty Award is a new award designed to recognize a faculty member who has contributed to service-learning in both academic life at Messiah and in the greater community. The recipient of this award must demonstrate initiative in designing a reciprocal service-learning course with a community partner. The course should exemplify good practices in service-learning pedagogy, including contextual course content, meaningful interaction between students and the community partner, reflection exercises that enhance student learning, and evidence of contribution to the community partner.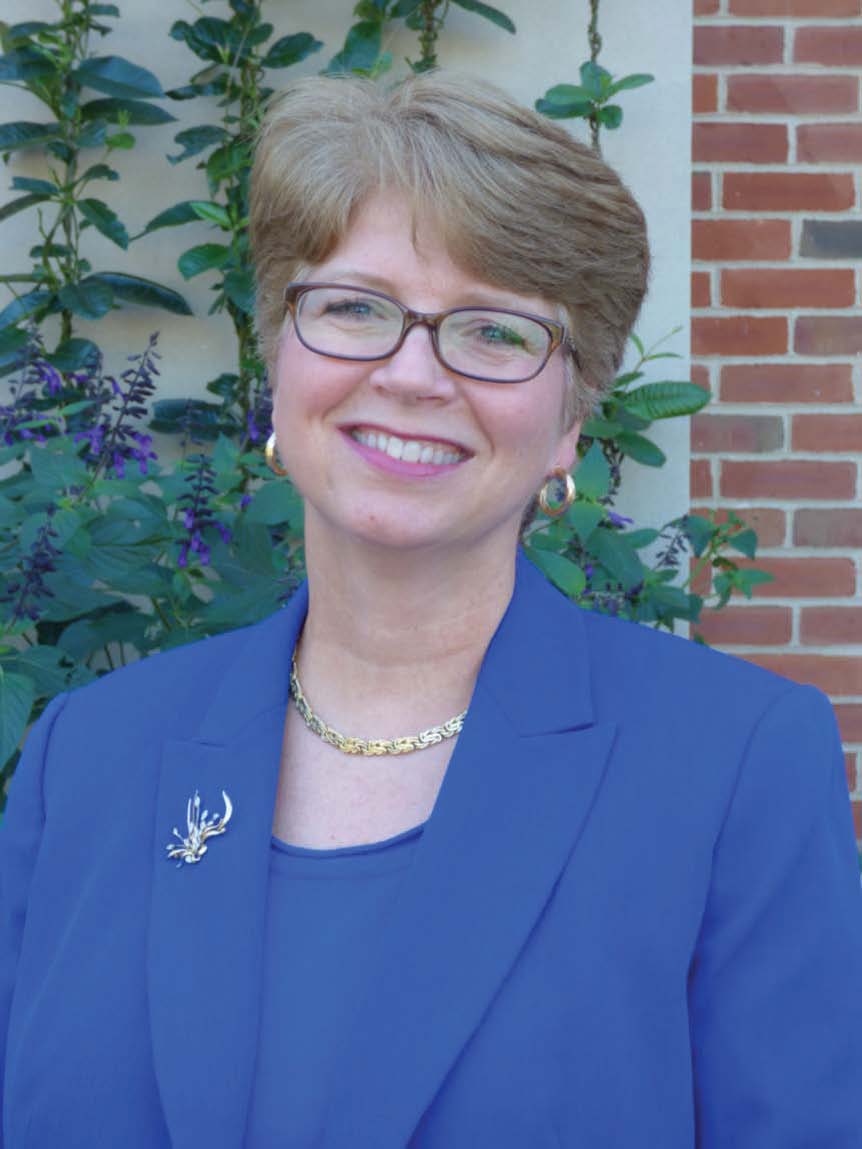 2019 Award Recipient
Raeann Hamon, Family Science & Gerontology
Dr. Raeann Hamon, Distinguished Professor of Family Science and Gerontology, has included the Elder Mentor Program as part of her GERO 231 Psychology of Aging course for more than 25 years. Students in the class spend at least 10 hours with their elder mentor engaging in a variety of activities. The course encourages students toward a mutual exchange with their mentor, to apply course content to real life, to challenge stereotypes about older adults, to gain appreciation for relationships with an older mentor, and to reflect on ways this experience will modify future values and behaviors.
Student Rachel Jones wrote, "this class was so meaningful to me-- my time with my mentor was intentional and full of joy. She taught me that staying active and surrounding myself with loved ones are integral to a happy life."
Dr. Hamon has also published articles on this project and will be presenting on this program at a conference in June of 2019.