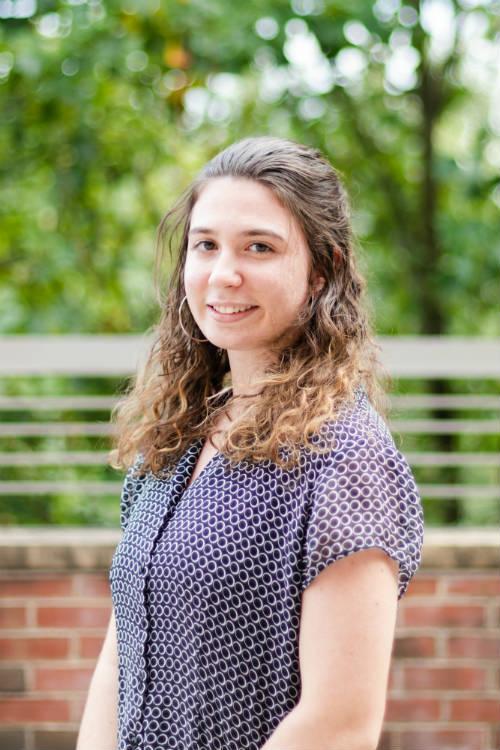 Sarah Becker
Sarah Becker is a senior Spanish and English double major with a minor in TESOL. Sarah's goal in life is to build others up—to orient her life in such a way as to break destructive power dynamics that we as humans collectively face on both the macro and micro levels. She is passionate about feminist theory, systemic injustices, literature analysis, and British politics – and she actively engages with these topics in both her academic and personal life. The aspects that excite her most about being a fellow are the chance to serve Harrisburg and Messiah in a hands-on, impactful way, and the meaningful relationships that will develop in tandem with the meaningful work.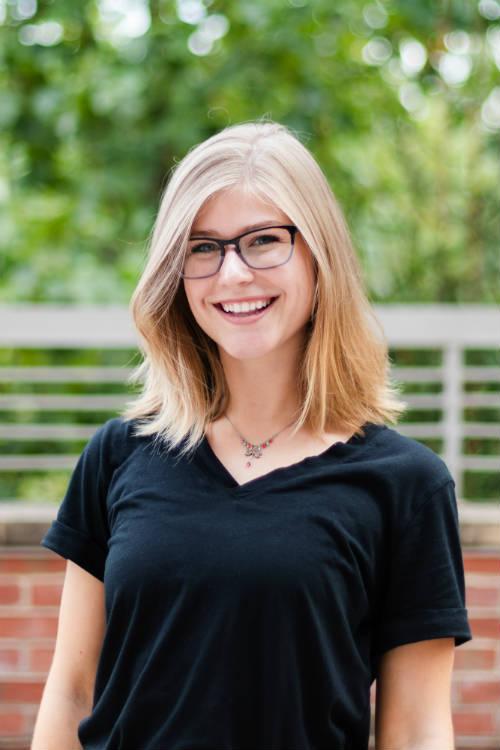 Ellen Diehl
Ellen Diehl is a junior Theatre/English double major with a dance minor. On campus, she enjoys working in the Theatre Department costume shop and as a tutor in the Writing Center. Off campus, Ellen is heavily involved in the theatre community as an actress, vocalist, and choreographer. She loves working with children in the area and has volunteered for the Penguin Project, a National program that enables and empowers children with special needs to star in a musical. This year, she is thrilled to be a dance instructor for Dance Revelation in Mechanicsburg. Ellen's passions culminate in teaching and performing, and she is excited to bring these skills to the fellows program.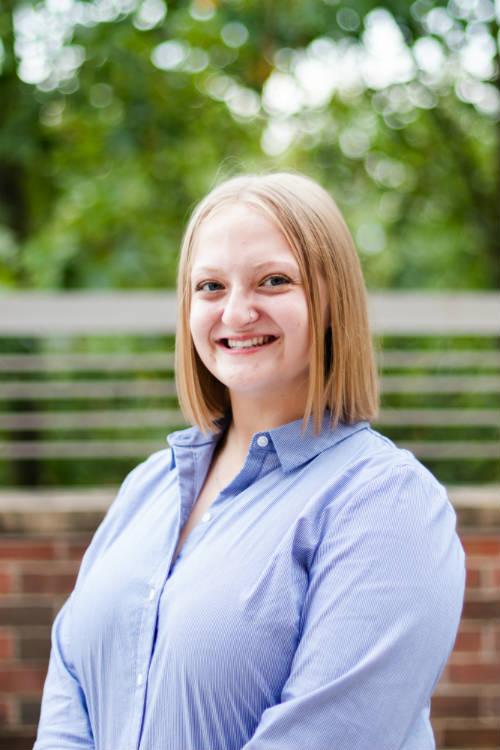 Haley Keener
Haley Keener is a junior English major with a secondary teaching certification and a TESOL minor. She is from Elizabethtown, Pennsylvania. Haley is excited to utilize her classroom knowledge through service in the local community in Hoverter Course childcare, Poetry in Place, and various research projects, including research about the teachers in the Old 8th Ward. Some of Haley's passions include service, teaching, reading, writing, and social justice. Haley is an ambassador of Messiah College, and she is eager to connect her Messiah community with the surrounding Harrisburg area.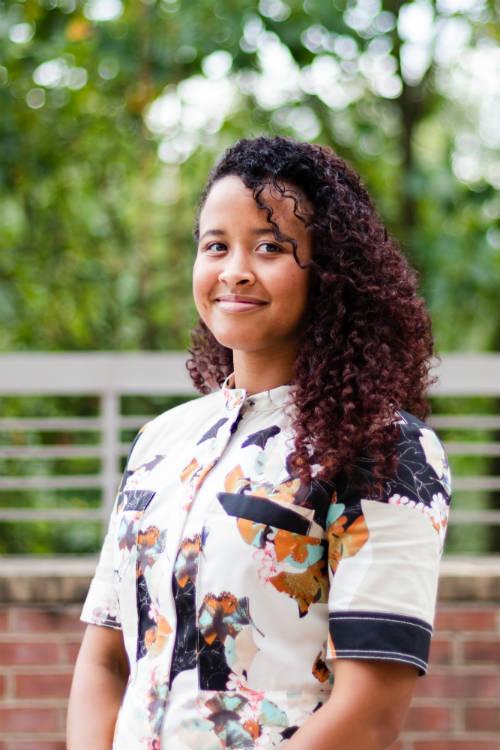 Zoë Smith
Zoë Smith is a junior double majoring in Chinese Studies and Political Sciences. She is passionate about making authentic and substantial connections with diverse communities and peoples. Her curiosity is never ending, and she hopes to use this commitment to learning and serving to benefit those around her. For Zoë, the Center for Public Humanities Fellowship acts as a great gateway to a wide range of experiences that allow her to build these connections and take her learning beyond the classroom.
Cate Cutting
Cate Cutting is a senior Communications major at Messiah College and a first-time fellow with the Center of the Public Humanities. Also a dance minor, Cate is passionate about the role of the arts in the Harrisburg School District and the greater Harrisburg community. She is excited to be utilized in the media realm as a conduit of information for the general public and to assist in coordinating childcare for the Hoverter Course. Cate's innate networking ability, graphic eye, and bubbly demeanor have granted her access to amazing opportunities at Messiah that she hopes will continue after graduation.
Isabel Gonzalez
Isabel Gonzalez is a senior double majoring in Biblical and Religious Studies and English. At Messiah, Isabel discovered her passion for social justice in her first-year Seminar class that focused on the stories of marginalized groups in America. This awakening to systemic oppression brought forth her interest in biblical understandings of justice in modern society. Isabel decided to add English as another major because it stretched her capacity for writing and close reading. Together, these interests are what led her to the Fellows Program, where she could evolve her skills and ideas into meaningful projects.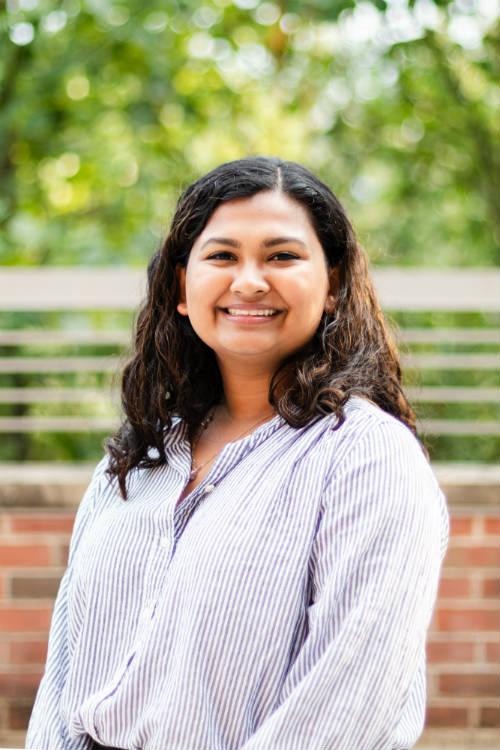 Ashley Mathew
Ashley Mathew is a junior Political Science major with a minor in ethnic and area studies. She has a passion for serving the community and using her position to empower others around her. She also serves as the Cultural Engagement Executive for the Student Activities Board and is excited to see how her roles interact with one another. She is passionate about interdisciplinary work and seeing how different systems of society interact with one another. Ashley is excited to work with the fellows as a member of the Digital Harrisburg team and to bring to light the city's forgotten histories and stories.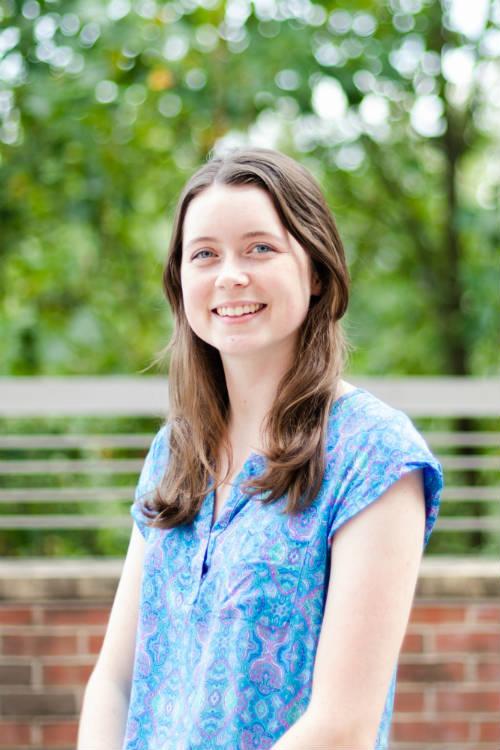 Anna Strange
Anna Strange is a senior History major with a concentration in administrative studies and a minor in anthropology. She is passionate about recognizing everyone's personal stories and lived experiences. Pursuing this passion at Messiah has occurred through work researching marginalized voices, work with the Digital Harrisburg Initiative, and service on the cabinet of the International Student Association and MuKappa Chapter. Anna is looking forward to working with the fellows as a Digital Humanities Fellow this year in order to continue this journey of discovery. She is interested in bringing to light the stories of the community in the Old Eighth Ward.
Chloe Dickson
Chloe Dickson is a senior with a major in History and a concentration in public history. Always ready for a new adventure, near or far, Chloe is excited for this new journey as a fellow. Passionate about listening to and sharing stories that promote empathy and committed to seeing people as complex, Chloe is dedicated to preserving these stories for the future. She will be working on the Digital Harrisburg Initiative as she finds, connects, and shares a hidden past. In her free time, Chloe can be found consuming stories of all kind through stand-up specials, friends, books, or museums.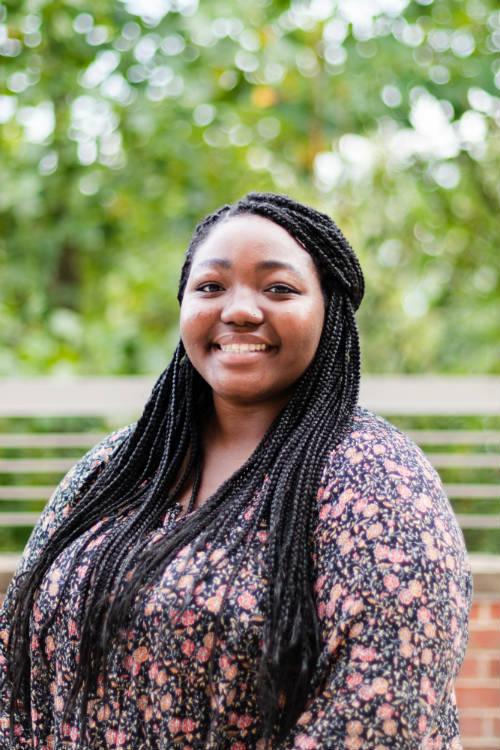 Famatta Hne
Famatta Hne is a senior English Education major and has been a part of the fellows program for three years. She joined the Fellows to volunteer in Poetry in Place workshops but has enjoyed the opportunities to contribute to other projects facilitated by the Center for Public Humanities as well. She is looking forward to using her love for English and passion for education to help people during her time as a fellow and in her future as a teacher.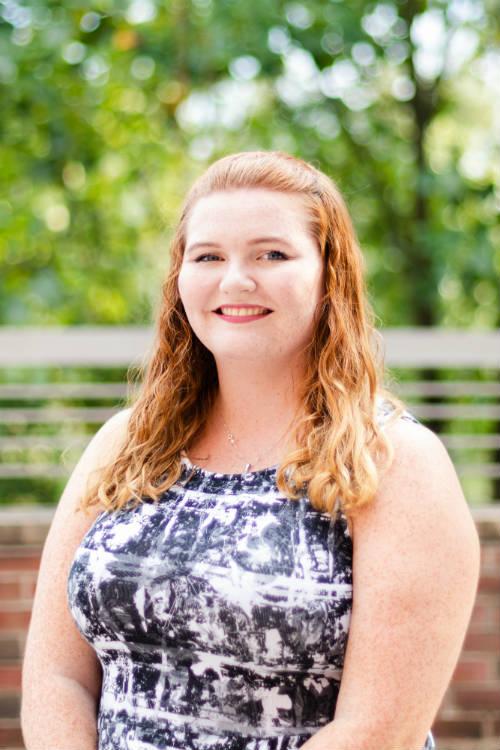 Samantha Rockhill
Samantha Rockhill is a senior Political Science major with a minor in gender studies. She is currently a senator in Student Government, a Martins Scholar, and a new Humanities Fellow. Sam is passionate about social justice and community empowerment. She enjoys reading, creative writing, and knitting. Sam has worked as a community outreach leader for the Agape Center and in refugee resettlement with Catholic Charities. As a fellow, she is excited to pursue interdisciplinary studies, revive her love of blogging, and use her experience in political studies to research the journey towards voting rights in partnership with the Commonwealth Monument Project.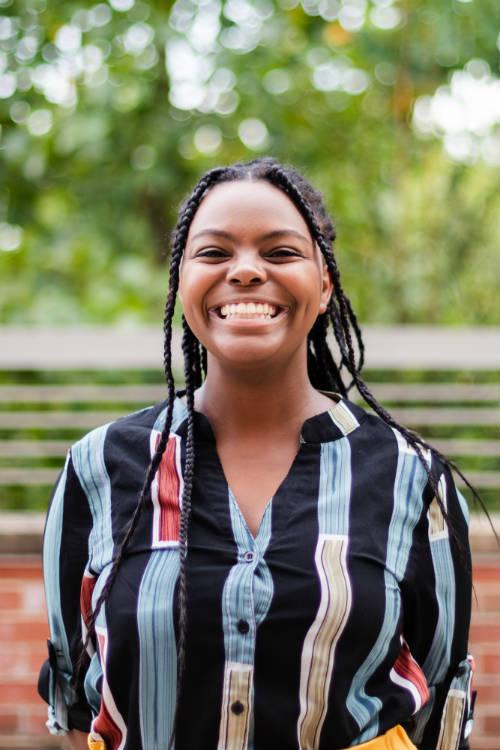 Lydia Tamrat
Lydia Tamrat is a junior Peace and Conflicts Studies major with a Business Administration minor. She finds joy in creating spaces for people of different backgrounds to come together and share their stories. She does this through her involvement in ISA/MuKappa. As the president of the club this year, she is really emphasizing the "middle ground" role of the organization. She is also heavily involved in interfaith work. She received a grant to start an interfaith event in the community and is looking forward to working on that. Through the fellows program, she is excited to hear and share the stories, present and past, of countless people in the community.
Photography by Andre Frueh.