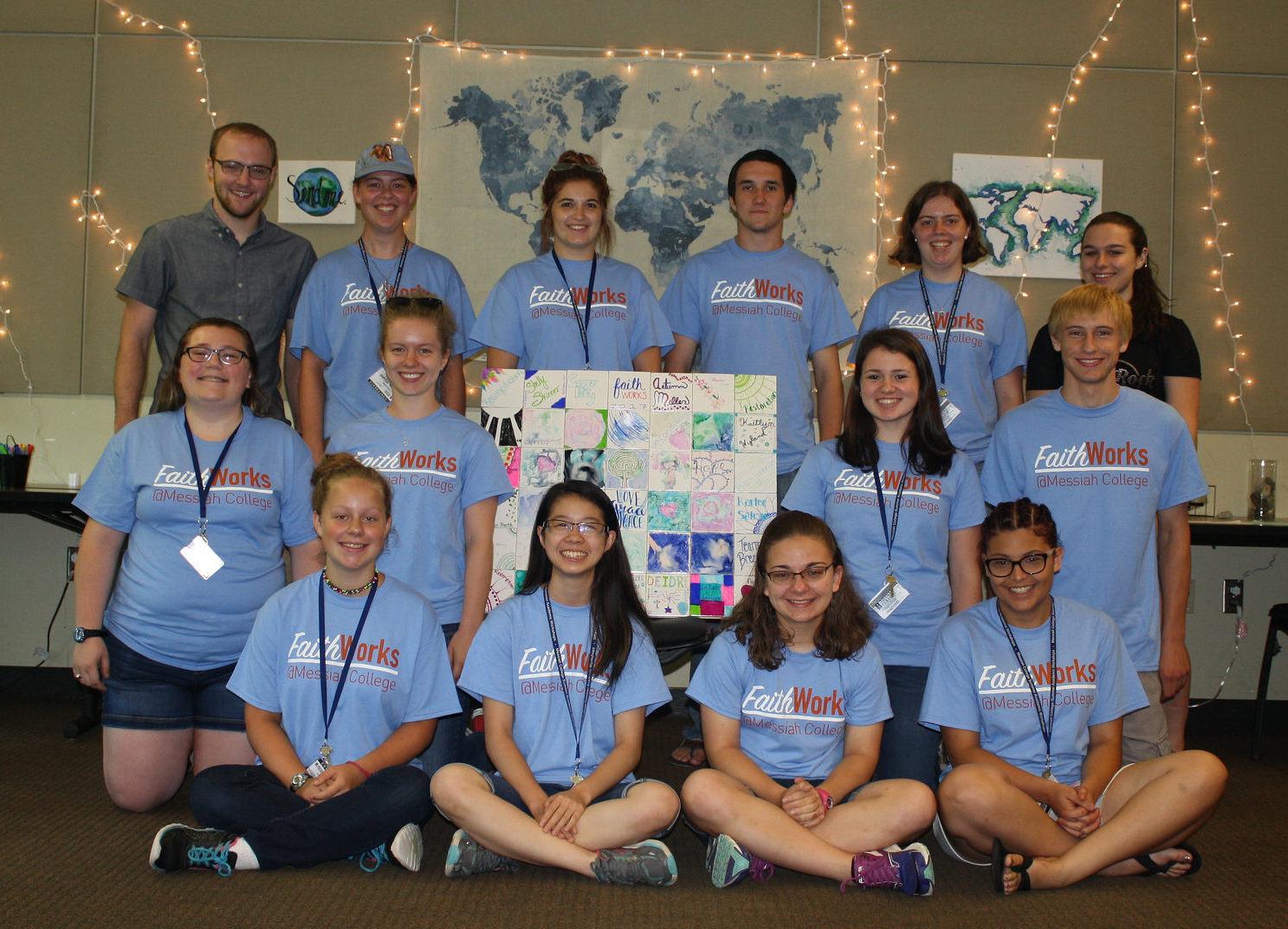 Are you ready to…
think about what matters?
ask the hard questions?
do good work?
Spend a week on campus learning and working with other high school students who care as much as you do. Think together about what really matters in life. Grapple with important questions, such as how to best connect what we believe with how we live.
Discover new ways to express your faith in your work. FaithWorks is a weeklong summer institute for high school students who want to get serious about living their faith.
Learn from Messiah College faculty in Bible, ministry and theology
Spend time with college student mentors who want to help you find a richer, deeper life of faith
Work alongside others as they invest in their communities
Celebrate the gift of our faith and the joy of doing God's work
This is an outstanding opportunity for any student ready for the challenge of living a deep life of deep faith.
Sunday, July 8 to Saturday, July 14