R.H. Flowers Scholars Program
The R.H. Flowers Scholars Program (previously known as the Amigo Peer Mentoring Program) uses peer-mentoring relationships as a resource and opportunity for promoting growth. R.H. Flowers scholars are paired with upper class students who serve as a source of both support and connection during the transition from high school to college. Through the structured curriculum, students are able to reflect on a variety of issues related to race, ethnicity and culture which affect modern day society. Scholars are then able to identify and facilitate effective strategies to create greater awareness across campus and in the community at large.
______________________________________________________________________________________________
Melissa Veras
Martin Scholar, Class of 2017
Through our shared identification as Dominicans immersed in a culture very different from our own, I navigated this experience alongside someone who both understood and inspired me. Among the many things that she has taught me, she's taught me to stay true to myself, to question and embrace life, and to seek God in everything.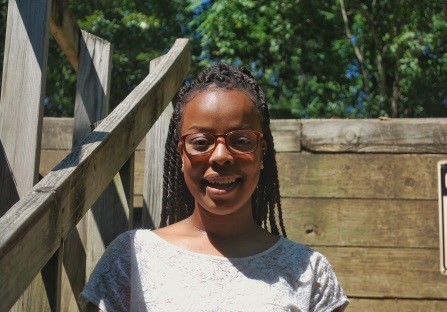 Nora Nworu
Amigo Scholar, Class of 2019
[During our final cohort gathering] I really appreciated how close my group had become over the past school year. We told stories, laughed, and enjoyed each other's company for the last time. The Amigo Scholarship had helped me become friends with others who I would have probably never even met. For this I am thankful.