Monday, May 7, 2018
Category: Campus News
Messiah College School of Graduate Studies receives $1 million gift from the Rocco and Nancy Ortenzio Foundation
The Doctor of Physical Therapy (DPT) program at Messiah College's School of Graduate Studies is the recipient of a $1 million gift from the Rocco and Nancy Ortenzio Foundation. Made up of three components, the gift includes the Rocco and Nancy Ortenzio Endowed Research Fund; the Rocco and Nancy Ortenzio Endowed Scholarship Fund; and equipment support.
Rocco and Nancy Ortenzio Endowed Research Fund ($325,000): The Messiah College physical therapy program has a strong commitment to faculty and student research, not only to contribute to the wider body of knowledge, but also to help students make better-informed, evidence-based clinical decisions. Through this gift, Messiah will provide annual funding for mini-grants to faculty and student groups as seed money to support research projects. Groups would be required to disseminate their research outcomes at a state and/or national level, thereby contributing to the current body of literature and highlighting Messiah College's support of both faculty and student research.
Rocco and Nancy Ortenzio Endowed Scholarship Fund ($325,000): Messiah College works diligently to keep a degree in higher education affordable for students by controlling costs and minimizing increases in tuition. Even so, students are facing difficult decisions with regard to funding their higher education. Scholarship endowment is a critical resource that helps Messiah minimize the amount of debt a student must take on in order to attend college and graduate school. For many students, scholarship aid makes the pivotal difference in allowing them to choose Messiah by making tuition more affordable. The Rocco and Nancy Ortenzio Endowed Scholarship would provide annual funding for student scholarships and will provide opportunities for students from diverse backgrounds to learn together.
Equipment support ($350,000) – The Ortenzio's $350,000 gift toward this component will provide cutting-edge equipment needed for the program's research labs and musculoskeletal (MS) labs.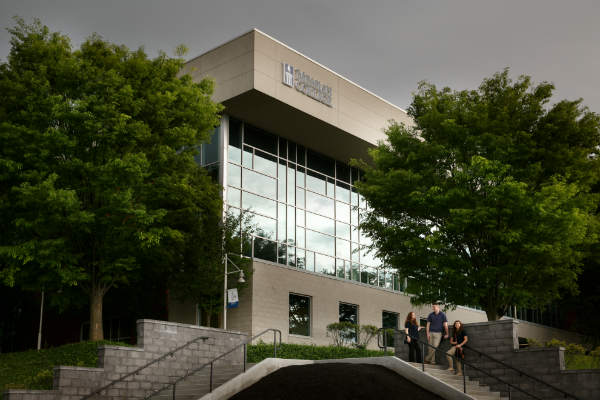 "We are thrilled to present Messiah College with this gift that will enable both students and faculty to pursue their passion, research and learning in the field of physical therapy," said Rocco A. Ortenzio, co-founder and vice chairman, Select Medical. "Our nation's future depends on cultivating curious minds through access to quality education and resources that will allow for the ideation and delivery of new, innovative ways to provide rehabilitative care for generations to come."
"We are deeply thankful for this generous gift by the Ortenzios. This support for research funding, scholarship aid and equipment will help provide Messiah students with a high quality, affordable educational experience," noted President Kim S. Phipps. "These new resources ensure that our students will be able to take their knowledge and experience gained at Messiah and go on to serve and impact their local communities in meaningful ways," added Dr. Valerie Olson, professor of physical therapy and director of the DPT program.
Course and lab work for the DPT will be completed at Winding Hill, a newly renovated, state-of-the-art 32,000 square-foot educational center in Mechanicsburg. The facility offers newly designed laboratory and classroom spaces including:
Activities of daily living apartment – Winding Hill has a full-size apartment with universal design for activities of daily living.
Pediatric lab – Students will have use of a fully equipped lab that simulates a pediatric clinic with sensory integration equipment, climbing wall, indoor play gym and other therapeutic equipment.
Cadaver lab – Winding Hill features a fully equipped cadaver lab.
Exercise and cardiopulmonary lab – The exercise and cardiopulmonary lab provides in-house opportunities for students to practice their skills.
Neuromuscular lab – Students will practice hands-on skills for common neuromuscular problems and dysfunction and learn assessment and interventions as part of the patient/client management model.
Musculoskeletal lab – Students will gain understanding of musculoskeletal anatomy and how diseases or disabilities effect these systems.
Dedicated research rooms – These rooms will house equipment to assess and measure balance, gait patterns and functional movement.
Multipurpose rooms – Winding Hill features dedicated space for occupational analysis, splinting, and assistive technology.
Messiah College's DPT is designed to prepare competent therapists for meaningful careers as practitioners, educators, administrators and consultants in a variety of professional settings. The program's curricular focus incorporates community service, cultural relevancy and global engagement. The DPT is a 110-credit, full-time, residential program. The inaugural class is projected to start August 2018. Learn more here.