COVID-19 update for Psychology Camp
Mark your calendars for this year's Psychology Camp: June 19-24, 2022 (Extended 5-day camp!)
We are all aware of the disrupting effect that COVID-19 has had on our country over the past two years. Messiah University, along with the Pennsylvania Department of Health, is closely monitoring this situation in order to make decisions that are in the best interest of our campus community. The safety of our campers is always the highest priority for our camps. COVID-19 protocols for summer camps will follow Messiah University's protocols, which will be announced after March 1, 2022.
Messiah University reserves the right to cancel in-person camp if necessary in order to comply with local, state, and federal guidelines and recommendations.
Campers will:
learn from Messiah University faculty (published researchers and practicing clinical psychologists)
explore their own ideas about psychology and biopsychology
discuss topics related to stress and health
engage in other exciting activities.
Messiah University's Psychology Summer Camp is a great way to introduce students to the world of psychology and explore the age old question –
"Why do humans do what they do?"
Psychology Camp is a summer program with residential and commuter options in 2022 held on the scenic, suburban campus of Messiah University, located just 12 miles from Harrisburg, PA. It will begin Sunday afternoon and will run through Friday. This enriching summer camp environment will help students gain knowledge and explore various branches of psychology including clinical psychology, abnormal psychology, and biopsychology. Registration is open to students entering 9th - 12th grade in Fall 2022.
ASPECTS OF THIS CAMP MAY BE ELIGIBLE FOR FULFILLMENT OF HOME SCHOOL REQUIREMENTS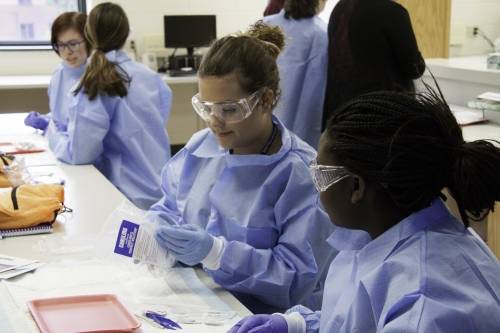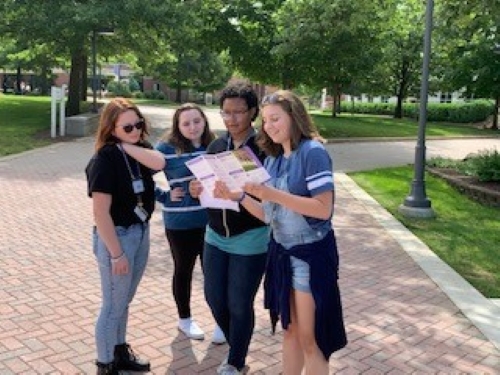 Experience the world of Psychology by exploring:
Biological Basis of Behavior
Sensation and Perception
Stress and Coping
Developmental Psychology
Abnormal and Clinical Psychology
Cognition and Memory
Problem Solving and Decision Making
Leadership and Communication
Learn through:
Instruction from Messiah University psychology faculty
Experiential Learning
Interactive Faculty Demonstrations
Service Learning – a distinctive way of applying learning by serving others
This is a fun way to learn if a career in psychology is in your future. Aspects of this camp may be eligible for fulfillment of home school and/or academic service requirements. For more information, please contact us at PsychologyCamp@messiah.edu
or (717) 766-2511 ext. 2196.
Following registration, please complete the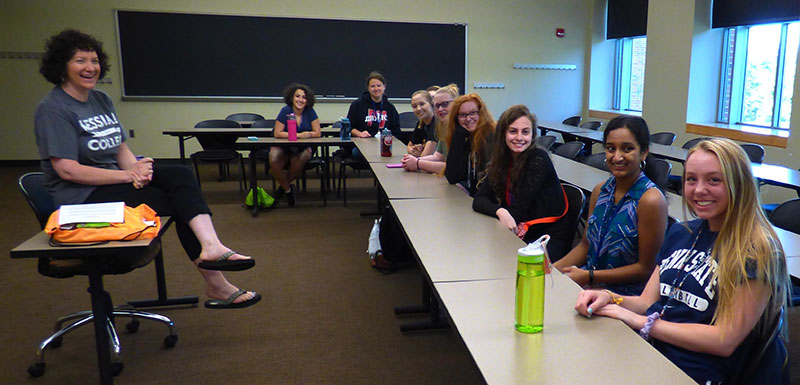 Hear what former campers have to say
I learned methods to better manage my stress, and improve my studying habits. All in all, it was a magical experience that I wish lasted longer.
Every day we discussed different fields in psychology. We learned a lot about one another and had fun discussions. Overall, this camp helped me discover some fields I am interested in and clarified to me that studying psychology is a path I would like to take.
Psych Camp was TOTALLY AWESOME! This was such an amazing experience!
Information on Psychology Camp