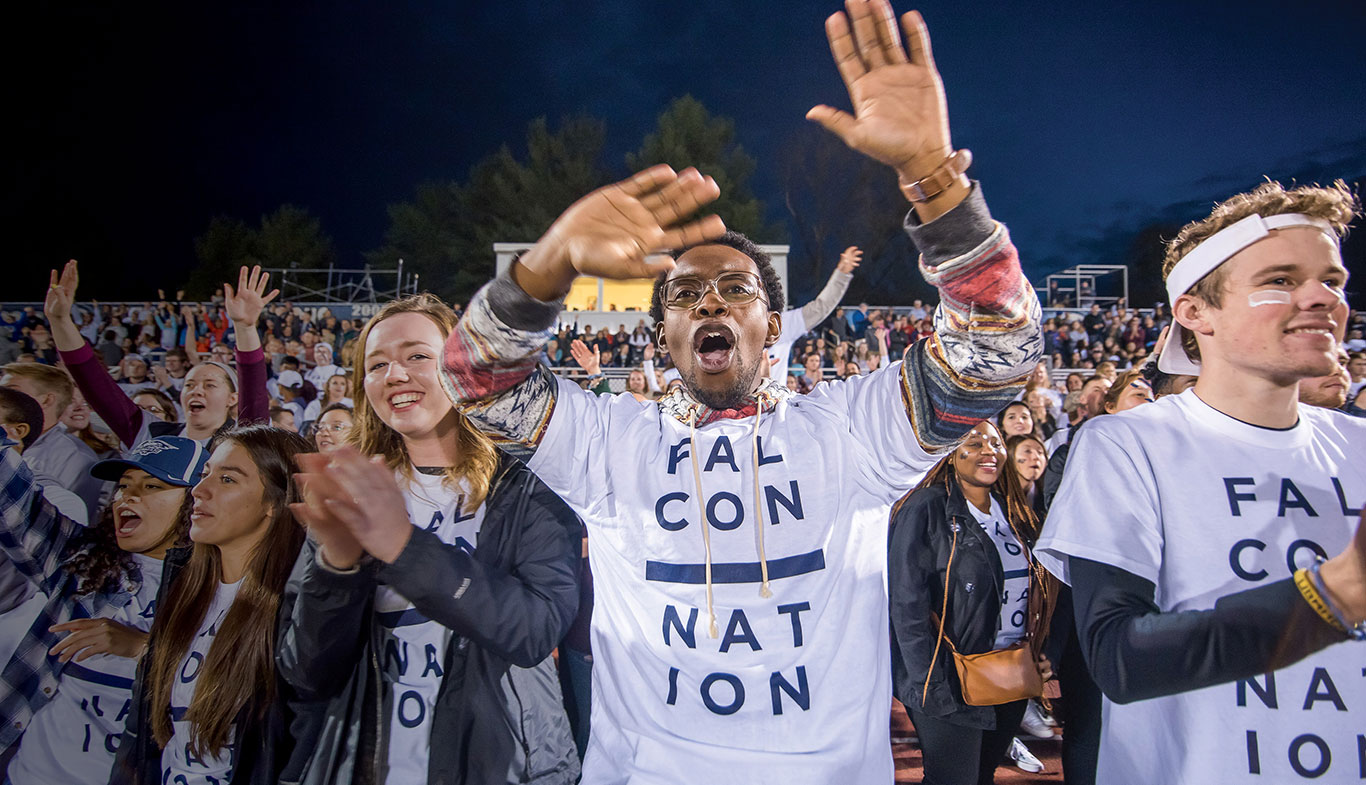 Fear the
Falcon
---
Athletics at Messiah
Get in the game!
At Messiah, we believe athletic experiences are an important part of your academic, personal and spiritual growth. Whether you're a student athlete or an enthusiastic Falcons fan, Messiah Athletics serve as a central and exciting piece of our college community and provide a common bond for school spirit. In addition to NCAA athletics, there are many club sports and recreational leagues on campus. No matter what level you compete at, you practice something of lifelong importance—directing your talents and hard work toward a greater purpose.
Athletic recognitions

35 NCAA Division III Championships

375 NCAA Division III All-Americans
183 Conference Team Championships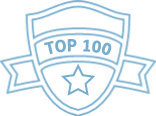 Top 100 Schools for Sports Lovers - Money Magazine and Sports Illustrated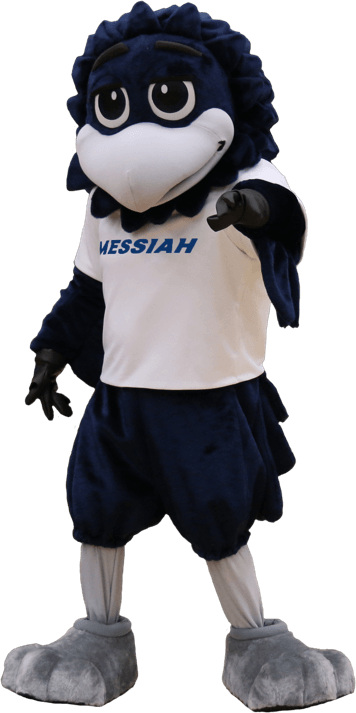 Physical fitness
Our facilities
---
Whether you're training for a race or want to play a spontaneous game with friends, our fitness facilities offer a variety of spaces to help you stay active! Between our Sollenberger Sports Center and our outdoor venues, we offer four basketball courts, an indoor track and fitness center, a natatorium, racquetball courts, outdoor tennis and volleyball courts, and our well-used fitness trail.
Group Fitness
---
Group fitness classes at the Falcon Fitness Center are a great way to enjoy a workout and try something new. From relaxing, slow-paced stretching to heart-pumping intensity, Messiah offers students and employees a range of fitness classes to suit anyone's needs. Messiah only hires instructors who are certified and well experienced to give our visitors the best experience possible.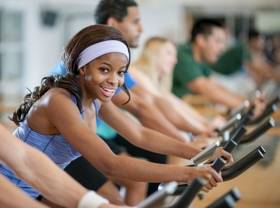 Spin Class
Spin is an indoor cycle ride and is a great way to challenge your fitness and burn calories. Tackle mountains, rolling hills, sprints and other fun drills to keep your body and mind engaged!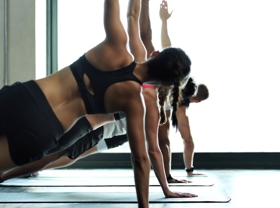 Core Class
The core class encompasses a lot more than your "six pack abs." This class will challenge all aspects of your core using body weight-only exercises, stability balls, medicine balls, core bags and other unique equipment.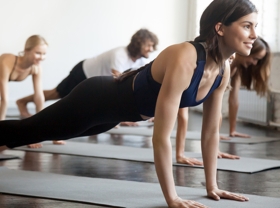 Pilates
Pilates provides an opportunity to exercise the entire body and renew the mind. Pilates is a meaningful way to recharge physically and mentally before heading into the remainder of the afternoon.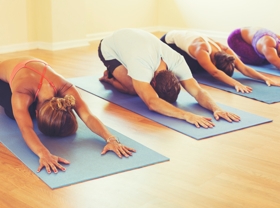 Yoga
An emphasis is placed on creating a connection between movement and breath. Yoga also focuses on building awareness of mind, body, and breath.
Game day experience
As a Messiah student, you'll have many opportunities to be a spectator and become a loyal Falcon fan, cheering on our 22 NCAA Division III teams at countless athletic events. Whether you're at the diamond cheering on the softball team or spending a Saturday watching soccer or lacrosse, it's a great way to spend time with friends and get in the school spirit!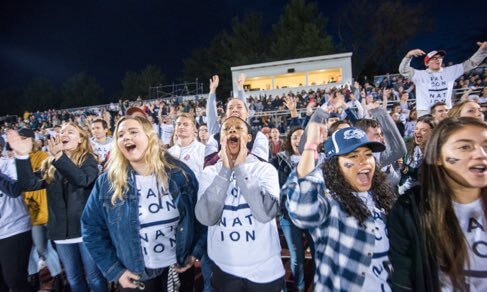 And the crowd goes wild…
Lyd Harris
"I love Messiah athletics because the fans are so genuine, funny and supportive, and the players are every day people that many of us share classes with."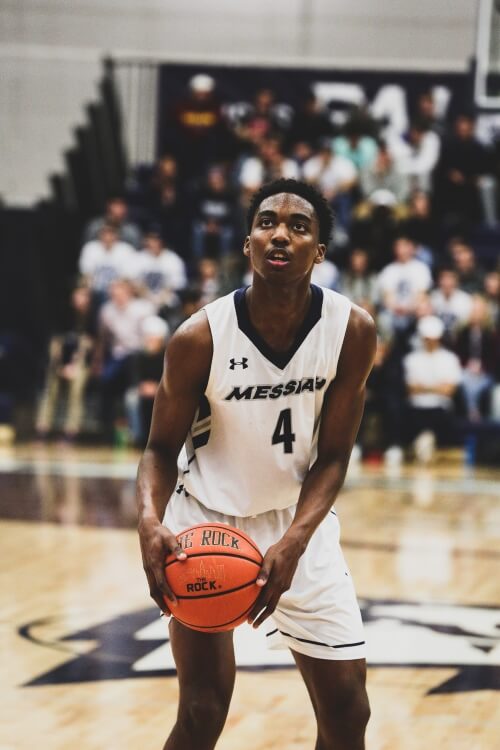 Joshua Darville
"Being an athlete and a fan is cool, supporting the other teams is like supporting family. The student section is a blessing- awesome and so humbling, they are the reason I play."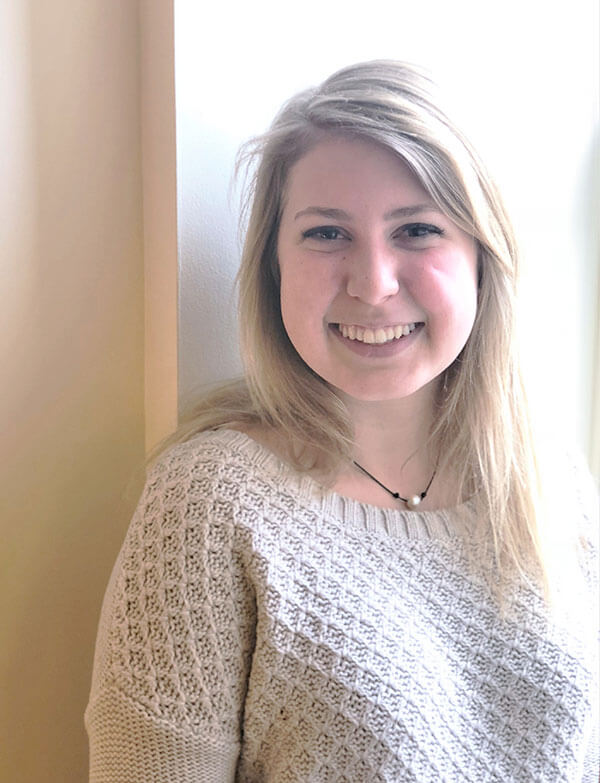 Carissa Weaver
"Messiah teams are so easy to support; the community involvement, the student excitement, and the appreciation from the team is evident with every sport."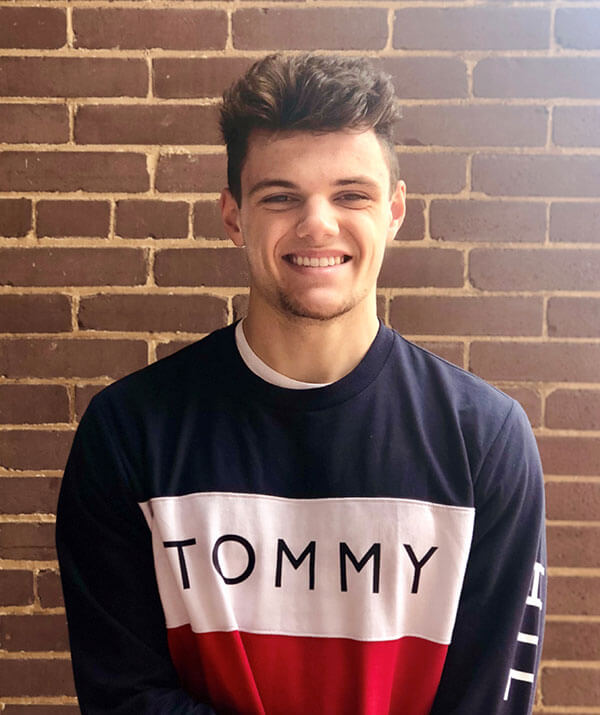 Charles McKean
"The basketball team has felt like a family to me. I feel like I'm part of the team. I want to get people out there, make this school proud, and make my Messiah family proud."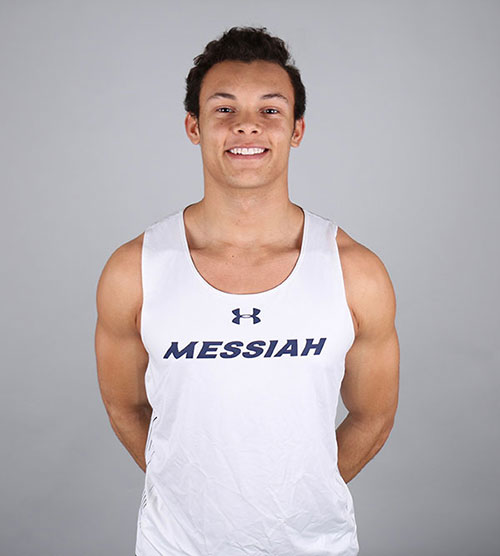 Aaron Gray
"The student section is always chanting and it's just an exciting environment to be in. Overall the atmosphere of these games have been exciting to be a part of for me."
Sports Camps
Messiah University Athletics hold a number of sports camps throughout the year, especially during the summer months. The Falcons' sports camps provide a fun, safe and competitive atmosphere for boys and girls of all ages to improve in their skills and grow their love of sports and activity. It's also a great opportunity for prospective student athletes to get to know Messiah's campus and coaches. Many of Messiah's student-athletes serve as instructors at the camps, creating mentorship opportunities and leadership development.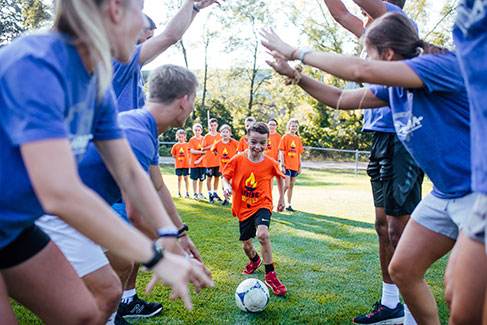 Sports ministry
Messiah wants to be a place where where you can align your purpose in sport with your purpose in life—to glorify God. AROMA, which stands for A Revolution of Missional Athletes, is designed for just that. We believe that by providing student-athletes with opportunities to participate in the Kingdom of God through sport, there is a paradigm shift in the true purpose of sports. That shift causes students to "see anew" and realize, perhaps for the first time, that they can use their gifting in athletics to build God's kingdom.

But thanks be to God, who in Christ always leads us in triumphal procession, and through us spreads in every place the fragrance that comes from knowing him. For we are the AROMA of Christ to God among those who are being saved and among those who are perishing.
- 2 Corinthians 2:14-15