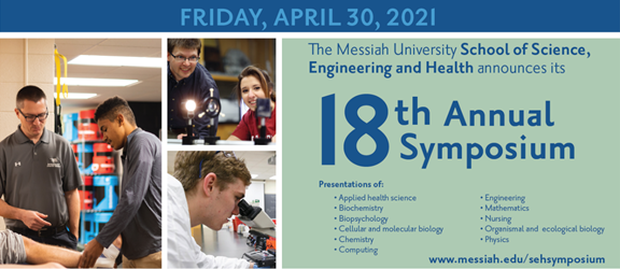 You are invited to attend the Messiah University School of Science, Engineering and Health 18th Annual Symposium. This annual event showcases student and faculty innovation, creativity, and productivity. This year's Symposium will be held live via Zoom on Friday, April 30th 8:20-5:00PM.
Click here to attend the Symposium, or explore the full program in advance.
The symposium Zoom passcode will be available here on Friday, April 30th or you can email SEHSymposium@messiah.edu to receive the passcode.
We hope you can join us.