Upcoming Events:
Please click on event name for more information.
Come check out Lottie's micro-farm!
Currently growing green leaf lettuce,
romaine lettuce and cilantro.

Check out the latest Nutrition Newsletter! Click on the menu for this week's Lottie menu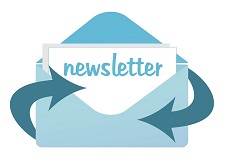 Happening Soon in Lottie!!
Come back soon for special events coming to Lottie for the fall semester.
View current and upcoming menus for our locations. Identify and select well-balanced meals. View the nutritional content and ingredients of your selections. Filter out foods containing allergen and/or intolerances. Visit the
NetNutrition
® page! FOOD ALLERGY NOTICE: For those that are gluten sensitive, foods containing wheat are labeled "W" for Gluten/May Contain Wheat. Please be advised that our restaurants are not gluten-free facilities. Products may contain trace amounts of gluten.
Awards & Recognitions:
Excellence in Food Safety Award - Again and Again and...!
October 2019
The SEVENTH time is quite the accomplishment, but the EIGHTH time is OUTSTANDING!! Congratulations, once again, to the Dining Services Team, under the guidance and leadership of director Mark Wirtz, for being awarded another Excellence in Food Safety recognition by the Pennsylvania Restaurant & Lodging Association! The Culinary Team at Messiah University has received this honor in 2019, 2018, 2017, 2016, 2015, 2013, 2011 & 2007!
Culinary Highlights...
The Dining Services Team is delighted to have such talented chefs on our staff.
Lynn Masser (Lottie) is a silver winner of the NACUFS (National Association of College and University Food Services) Regional Conference. This is an ACF (American Culinary Federation) certified competition judged and critiqued by certified master chefs. Lynn's winning dish was Asian Duck Sliders with Pickled Vegetables, Sriracha Aioli and Duck Fat French Fries.
Drew White (Union Café) also is a silver winner of the NACUFS Regional Conference. Drew's winning dish was Pan-Seared Pork Loin with Smokey Tomato Jam and Stone Ground Grits, garnished with Shaved Brussel Sprouts.
Beverly Spangler & the Bakery Team have received 1

st

place honors at the Harrisburg Baking Championship – Sweet Bites for Better Sight, sponsored by the Rotary Club of Harrisburg. Proceeds from the event benefitted the development and installation of an eye clinic at the Hamilton Health Center. The award winning dessert was a Chocolate Chip Cookie Dough Tartlet with Cream Cheese and Salted Caramel, finished with a hand-piped chocolate garnish inspired by the Rotary Club logo.
Messiah's Dining Services Team was awarded the People's Choice Award and the Best in Food Award for a baby blue salad parfait and a white chocolate bread pudding. The dishes won over the tastebuds of the more than 1,000 people who attended the fundraiser for the Central Pennsylvania Food Bank.
Loyal E. Horton Awards - Competition from the National Association of College and University Food Services (NACUFS)...
We have two winners on campus! The Eisenhower Campus Center's retail restaurant, The Falcon, has been a recipient of a Gold Medal from the National Association of College and University Food Services in the Retail Sales-Single Concept category. Larsen Student Union's eatery, The Union Café, has also been previously recognized with a Silver Medal from the National Association of College and University Food Services in the Retail Sales-Single Concept category. The category is for college campus eateries specifically, not dining halls or cafeterias. The recognition is based on a variety of aspects including menu and service, atmosphere, nutrition and wellness offerings, online ordering capabilities, sustainability practices and menu variety including featured items.
A Word of Thanks...
"Thank you for your hospitality. You represent the Messiah community very well and it is evident that you enjoy what you do!...Your staff from the parking attendants and the students who unpacked my sons' belongings to the Lottie Nelson workers to the department heads were at the top of their game today...What a blessing EVERYONE was!"