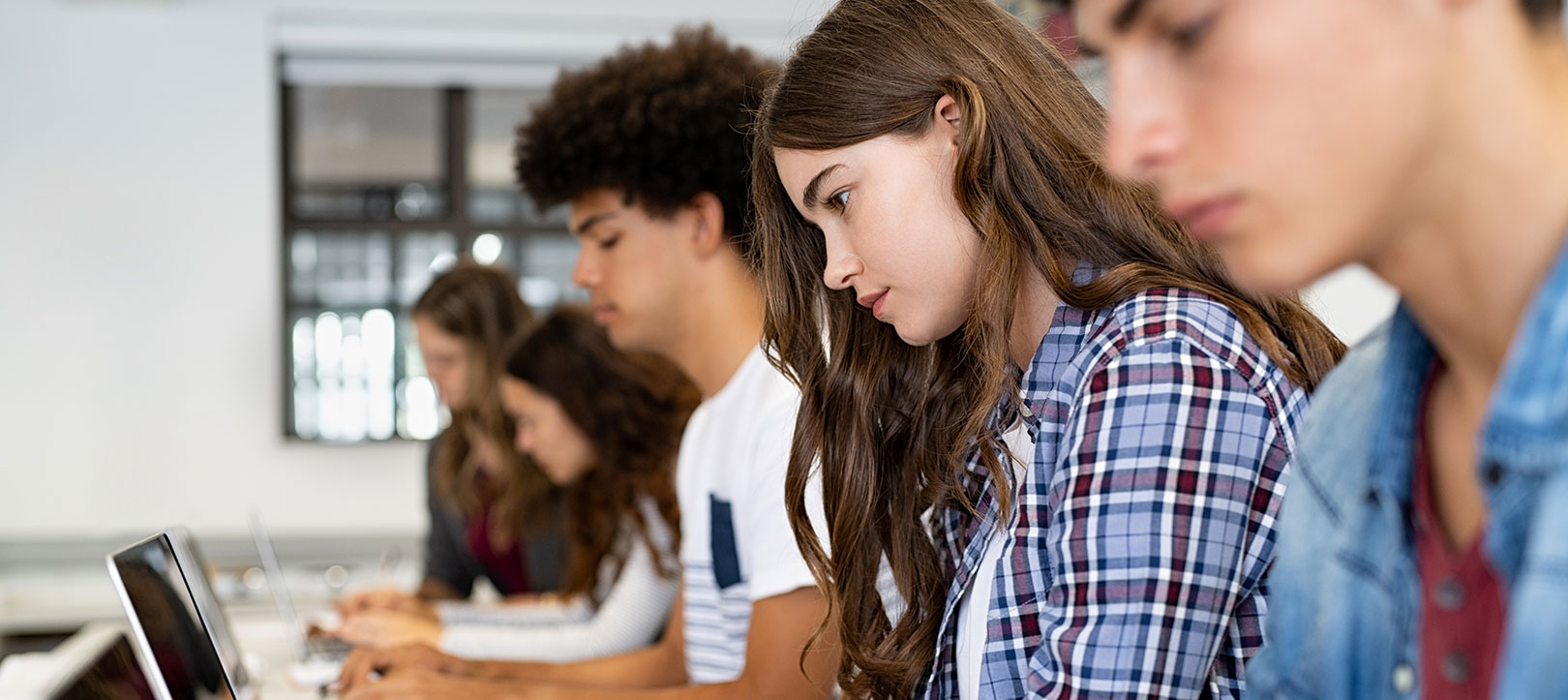 Congratulations on being accepted for dual enrollment!
You're on your way to getting a head start on your college education. Please be aware that there are a few additional steps – highlighted here - you'll need to take prior to the first day of class. If you have any questions or concerns about the information listed here, don't hesitate to contact Matt Reitnour at mreitnour@messiah.edu .
Registration
Course registration for the fall 2022 semester will open to admitted dual enrollment students on Tuesday, July 5th. Please note that course registration for the fall semester is set to close on August 2nd, after which time a student may not be able to add a class. Any requests to add a class or change a course schedule after August 2nd should be sent to mreitnour@messiah.edu.
Dual Enrollment on the Messiah University Campus
New Student Orientation
Students who are taking a class with Messiah University for the first time in the fall of 2022 are expected to attend our virtual orientation session for new dual enrollment students on Tuesday, August 9th at 6:00 pm. We'll cover the items listed below (some of which are most relevant for students attending class on campus), as well as accessing Canvas, important dates/deadlines, FERPA, and more. Additional details will be emailed to all new students in late July or early August.
1. Get a parking permit
If you're taking a class on campus, you'll need a parking permit. In order to obtain your permit, please fill out this form and email it, from your Messiah University email account, to falconexchange@messiah.edu. Please note clearly on the form that you are a "dual-enrolled student" so that there will be no cost for the permit. (Without noting this, you will be assessed a fee.) Contact Falcon Exchange to determine when to pick you your permit.
2. Locate your classroom
If you are taking a class on campus, you'll be able to locate your classroom yourself by using the Campus Map. The buildings and parking lots are clearly marked so that you can figure out the best way to get to your class from your parking spot. If you would like to schedule an official campus tour, you can do that here.
3. Get a student ID card
In order to obtain your ID card, send a JPEG photo of yourself, from your Messiah University email account, to falconexchange@messiah.edu. (Your photo must be forward facing, a full head shot, no hats or sunglasses and your eyes must be open.) Contact the Falcon Exchange, which is located on the second floor of Eisenhower Campus Center, to determine the best time to pick up your ID card.
4. Purchase textbooks
Textbooks can be purchased or rented through Slingshot, delivered to your home and billed directly to your student account. You may choose to rent or purchase textbooks through another vendor as well. For more information, contact the Campus Store at messiah@slingshotedu.com or 717-691-6024.
5. Know emergency procedures
Please take a moment to review Messiah University's emergency procedures. Dual-enrolled students should sign up for Messiah's text message alert system, which will send a text message in the event of an unscheduled closing or delay due to inclement weather, or other campus-wide emergencies. While Messiah's campus is safe, it is important to know the procedures in the event of an emergency.
Questions? Contact Matt Reitnour at 717-796-4991 or mreitnour@messiah.edu.