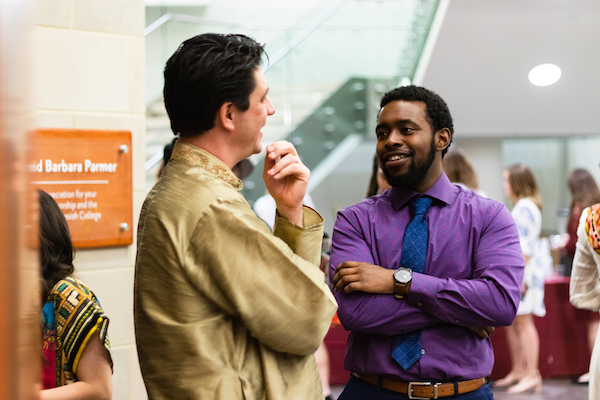 Virtual visit options for accepted students
We are excited to offer you a spot in our incoming class! We have several online resources and virtual visit options available for accepted students and their families.
Learn more
Accepted Student Preview Day at Messiah University
Register for a preview day by clicking an upcoming event below. (Log in with application email and password)
Now that you have been offered admission, we want to get to know you better. We also want you to become more familiar with the place that you will call home during your college years. Each academic program will be represented at the Accepted Student Preview Day for you to:
Experience academic advising led by faculty in your department
Connect with other prospective students
Engage with student life and learn how to register for classes
Information session for parents
Accepted student days are designed to guide students and their families through the questions and next steps of joining the Messiah University community, and they include orientation information, campus tours, lunch, financial aid sessions and more!
Check our our Virtual Visit options for ways to connect with our team!
Questions?
Contact us today!
Questions?
Contact us today!
admissions@messiah.edu
800-233-4220
Admissions Office
One University Avenue Suite 3005
Mechanicsburg PA 17055
Office Hours
8 a.m. to 5 p.m. Eastern Standard Time.