COVID-19 update for Psychology Camp
Update 5/1/2020
Due to Covid-19 we have decided to move the 2020 Psychology Camp online. We believe this is our best course of action to keep our students safe, while still providing a meaningful learning experience. As such, we have lowered the tuition to $150.
Campers will:
learn from Messiah College faculty (published researchers and practicing clinical psychologists),
explore their own ideas about psychology and biopsychology,
discuss topics related to stress and health, and
engage in other exciting activities.
If you have previously signed up for the residential camp and would prefer a full refund, please email us at psychologycamp@messiah.edu before June 1st. Please note that refunds will be processed immediately, but may take several days to be completed.
Thank you for your understanding, we are working to make sure the 2020 Psychology Camp is successful, safe, and exciting for students.
Messiah College's Psychology Summer Camp is a great way to introduce students to the world of psychology and explore the age old question –
"Why do humans do what they do?"
Psychology Camp will be online in summer 2020. It will begin Sunday afternoon and will run through Thursday. This enriching, summer camp environment will help students gain knowledge and explore various branches of psychology including, clinical psychology, abnormal psychology, and biopsychology.
ASPECTS OF THIS CAMP MAY BE ELIGIBLE FOR FULFILLMENT OF HOME SCHOOL REQUIREMENTS
Experience the world of Psychology by exploring:
Biological Basis of Behavior
Sensation and Perception
Stress and Coping
Developmental Psychology
Abnormal and Clinical Psychology
Cognition and Memory
Problem Solving and Decision Making
Leadership and Communication
Learn through:
Experiential Learning - by dissecting sheep brains and exploring through scavenger hunts
Interactive Faculty Demonstrations - including diagnosing mental illness and developing memory skills
Mental Illness and Developing Memory Skills
Service Learning – a distinctive way of applying learning by serving others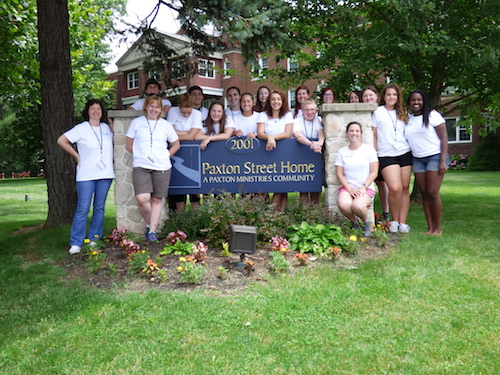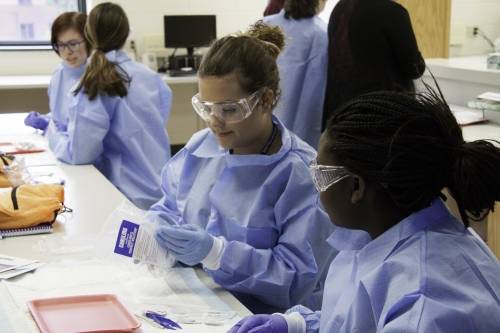 This is a fun way to learn if a career in psychology is in your future. Aspects of this camp may be eligible for fulfillment of home school and/or academic service requirements. For more information, please contact us at PsychologyCamp@messiah.edu.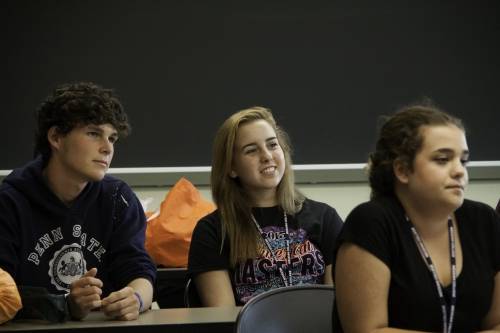 Information on Psychology Camp