Young Filmmakers Workshop at Messiah University
The Young Filmmakers' Workshop will be held on June 23 - 28, 2024. This program offeres commuter and residential options. Registration is open to students entering 10th - 12th grade in the Fall 2024.
Messiah Univeristy's annual Young Filmmakers Workshop is a unique summer program held on the scenic, suburban campus of Messiah University, located just 12 miles from Harrisburg, PA.
The Young Filmmakers Workshop will have residential and commuter options.
Through this enriching, summer filmmaking camp environment our students improve and learn new skills as filmmakers and make great friends with people that share their same passion.
This workshop is designed to foster a community of young filmmakers through an enriching summer camp environment. It will also provide college-level filmmaking skills for students in grades 10 - 12 and taught by industry professionals and experienced Messiah University faculty. Students will discuss and practice storyboarding, shot construction and hands-on camera training. This workshop has limited space in order to provide you with personalized attention.
2023 Young Filmmakers' Workshop Introduction
2023 Young Filmmakers' Workshop - "Final Exam"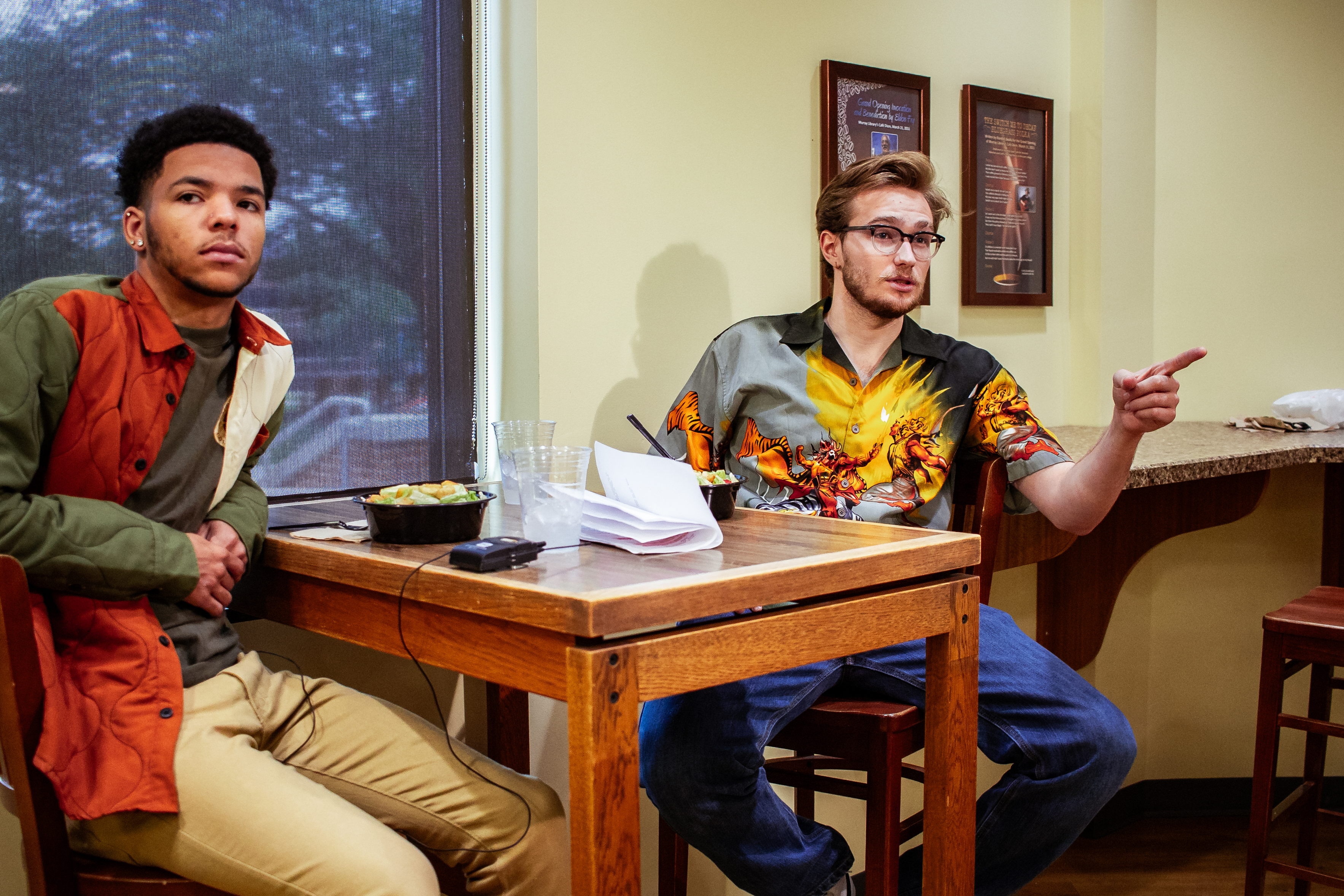 2023 Young Filmmakers' Workshop - "Controller"
Testimonials from past workshops
"It's great to meet people around the same age who have similar interests to you. I personally learned a ton about filmmaking when it came to using equipment and cinematography. Having access to professional equipment was also a great learning experience".
"This place is top of the line. I was able to take home new skills and techniques to use in my own films. We used amazing and professional equipment to bring our films to life, and I am so happy to have went here. I made amazing and meaningful friendships that transcend camp. So much so that we are producing our own film outside of camp. I am so happy to have had this experience and recommend it to anyone with a dream and passion for filmmaking"
"I had a wonderful time and got to become friends with a lot of people I have never met before! I am so thankful for the opportunity Messiah University gave me to persue my passion of film making"
"I had an awesome time! Working with the crew was one of the best experiences of my life. Creating a short film with people that you've never met that shortly become some of your best friends is nothing short of amazing. The equipment is top of the line and gave us freedom to do certain shots we couldn't of done on our own. For me personally, I knew most of the information being taught; however, the information about the camera (aperature, ISO, etc.) was extremely helpful. Our guide, Christian, was great. Extremely helpful and just a really cool guy. I had a great time at the workshop and hope to enroll again"
"It's always fun to create something, whatever that something may be. If you are a hardcore film buff and want to major in film, you will LOVE this camp. But personally, I just enjoy creativity and consider filmmaking as a hobby, and I'm still very glad I went to this camp. I really grew a lot in my ability to work collaboratively as a group which is something hard for me. I also learned more about being on a film set, operating film equipment, and more. And the staff, food, and campus were excellent. I absolutely recommend this workshop to anyone with a passion for filmmaking--whether that passion is big or small"
"Not only did I get a taste of collage life and filmmaking. There were also amazingly fellow filmmakers with tremendous passion"
"I believe that this film camp helped me not only learn about new equipment, but also see what real filmmaking is like. I greatly enjoyed the week I spent there and made many new friends. I would highly recommend this camp to any starting filmmakers or anyone that wants to get into film"