Ecologically Viable. Economically Strong. Socially Just.
At Messiah University, sustainability isn't just a trend. It's a commitment to a way of life.
More than 40 years ago, before "going green" was something cool, before Earth Day was included on calendars, and before sustainable living was considered important, Messiah was educating students about environmental stewardship and ethics. The University's student-led environmental movement, Earthkeepers, and the start of campuswide recycling were both born from the popular "Humankind and the Environment" course.
That was just the beginning of Messiah's ongoing commitment to caring for our earth. Now, environmental stewardship efforts at the University include a robust recycling program, an organic community garden, a student-led composting program as well as an active restoration of the on-campus Yellow Breeches Creek.
Details of on-going and up-coming events on our Facebook and Instagram @messiah.sustainability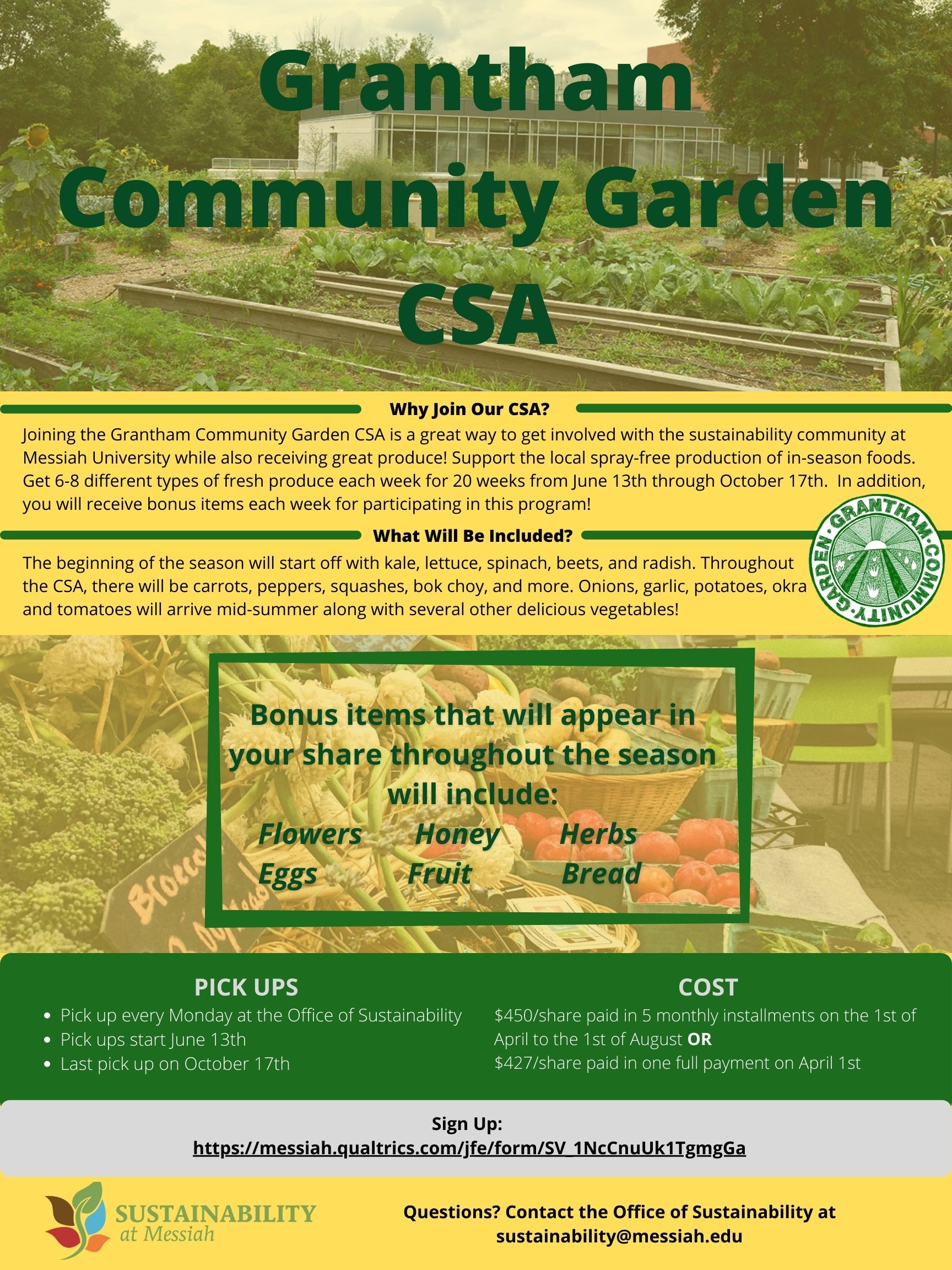 Sub-categories of Sustainability