Messiah University
---
Visual Identity guide
The Messiah University logo and its meaning
Downloading logos
To download or acquire official Messiah University logos or brand marks, click on the images below.
*Messiah University ID and password are required for downloading
Reproducing the university logo
The Messiah University logo is comprised of a customized icon and wordmark. As such, the University requires that the image files provided by the Office of Marketing and Communications be used to create all forms of communication where the logo is used. Any attempt to recreate the icon, type, spacing or styling of the logo by desktop publishing or word processing is not permitted because it will result in inconsistencies that will compromise the integrity of the logo.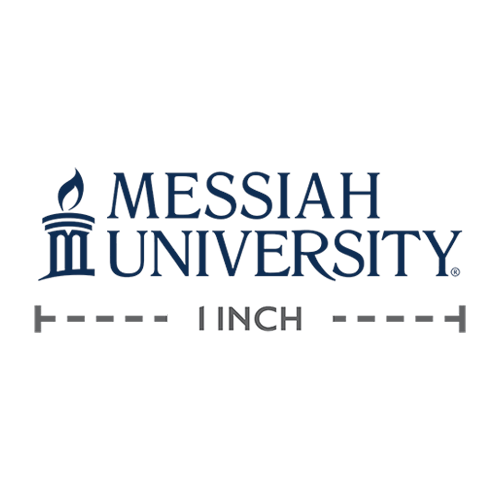 Minimum print file size
Registered trademark
Area of isolation