We can think of many reasons why Messiah University might be the right choice for you. But rather than overwhelm you with statistics and examples of our national recognitions and distinctives (we proudly do that elsewhere!), we thought you might want a few straight-up answers as to why Messiah is an excellent place for motivated, Christian students to spend their college years. You'll pursue vocation, develop meaningful relationships, travel, serve and learn to see your life, faith, world and possibilities in exciting new ways.
Employers seek out Messiah grads for their proven competence, excellence, work ethic and values. In fact, 99% of survey respondents from the Class of 2021 were employed or in graduate school within 6-9 months of graduation. Students in some majors—like accounting and engineering, for example—are even heavily recruited by national firms and are often employed a full six months before graduation. Messiah is about making a living...and a life.
Your Messiah education isn't just about classroom lectures and exams; it's also about creatively meeting real-world needs. Messiah students have done things like design and construct clean water systems for persons with disabilities in remote African villages; systemize a campus-wide composting program that makes the dining hall a zero food waste facility; code and implement a computer program so students and employees can order online at campus restaurants; and create math lessons for at-risk youth enrolled at a local elementary school. Your Messiah education makes an impact on the world before you graduate.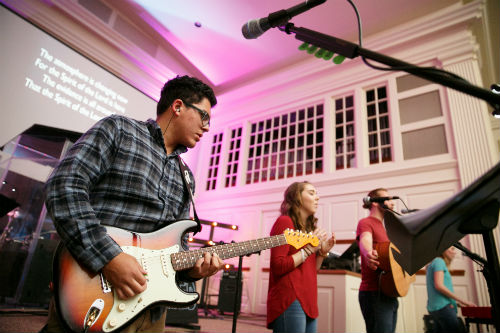 If you ask us, that's pretty good common ground—to grow spiritually and to build a solid foundation for long-lasting friendships and relationships.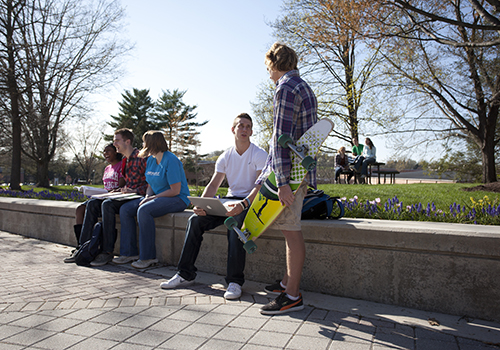 We intentionally and thoughtfully live in community together, which means we collectively agree to certain standards and boundaries so we can authentically connect what we believe, the way we live and the way we learn. You'll receive an outstanding education during your time at Messiah—but but you'll also experience fun, excitement and make lifelong friendships.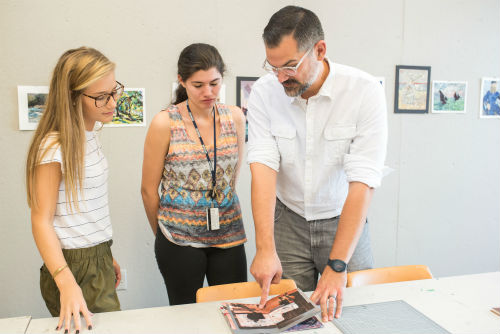 Our low student-to-faculty ratio makes it possible and even likely for your teachers to also be research partners, active advisors, mentors and references who really know you. It's common to see students and professors chatting over a cup of coffee. Our president is extremely hospitable, often hosting student groups at her home and frequently engaging with students at events and on Facebook. And employees—from the grounds crew to the dining services team to folks in the registrar's office—truly want you to have a great Messiah experience, so they do their jobs with excellence and a shared dedication to the University's mission.
Messiah is a 375-acre scenic and peaceful campus in central Pennsylvania. There are plenty of outdoor recreation opportunities at Messiah, and we're just minutes from Harrisburg and a short trip from Philadelphia, Baltimore, Washington, D.C. and New York City.
What may look like a quiet, suburban campus in central Pennsylvania is really six continents and 24 time zones. At Messiah, your college experience expands beyond our Mechanicsburg campus and reaches around the globe. You can choose to study or serve in countries around the world, strengthening the groundwork you've been laying at Messiah all along: how to hear differing perspectives and to weave new insights into a vision that is your own.
So—where in the world will you go?
With more than 30,000 alums all across the globe, Messiah has an extensive network of graduates who are eager to assist fellow Falcons. Interested in living and working in Boston? We'll put you in touch with Messiah grads in the city. Want to know what it's like to work for a professional athletic team? No problem; we'll connect with you one of our alums in that field. Looking for opportunities to network? We'll provide them—on campus and off campus—with local alums from a variety of professions.
Hear from alumni and students
Hear why generations of alumni and students vouch for Messiah's capacity to educate strong servant leaders with professional expertise and a reconciling spirit. We're certain you'll find Messiah to be more than just a place to receive a great education.
Sydney Schappell '24
I chose Messiah because of the energy I felt the moment I stepped on campus. Everyone was smiling, saying hello to the people passing by, and I hadn't felt that energy at any of the other schools I visited.
Bryson Boettger '20
The Messiah community is unlike any I have been a part of, and it has exceeded my expectations by providing me with amazing opportunities I didn't expect.
Clara Haubold '21
I love Messiah because it has a warm and friendly Christ-centered community. It is a great place to learn and create strong and lasting relationships.
Kathryn Linn '23
I chose Messiah because of the big emphasis that they put on community. I enjoy the small class sizes and connections that we can make with our peers and professors.
Carley Gambone '22
There is high value of a Messiah education. I feel the educators truly educate and prepare us to work in the real world. They build our confidence and help us succeed in our career paths.
Kyra Montgomery '23
I've enjoyed the new people I've met and the relationships I've created since I've been here. All of my friends have started to feel like family and that's exactly what I was hoping for in college.