Events for Dec 1st, 2014 - Dec 31st, 2014
Showing 1 to 5 of 7 events.
Don Opitz
Date: December 2nd, 2014
Location: Brubaker Auditorium
Cost: Free
Elective Chapels
Date: December 4th, 2014
Location: Varies
Cost: Free
KAIROS
Contemporary worship and teaching led by student chaplains. Meets in Brubaker Auditorium.
SALT & LIGHT
What value does salt have if it has lost its flavor? What purpose is light if it cannot be seen? In Matthew 5:13-16, Jesus proclaims that his followers are to be visible, set-apart people in the world. Salt and Light chapel seeks to explore how we are to follow this teaching in our lives. Through the witness of faithful followers of Christ throughout the world and the encouragement of one another we hope to better understand and better enact what it truly means to live as Jesus lived, to see the world through the eyes of God. Meets in Hostetter Sanctuary.
LOGOS
The New Testament word Logos represents God's communication to humanity in text, speech, and person. The Logos chapel series features excellent music and relevant preaching focused on God's Word to us. Meets in Parmer Cinema (Boyer).
Messiah College Christmas Concert
Date: December 7th, 2014
Location: Parmer Hall
Time: 8:00
Cost: general admission, $10; senior, $5; and child/student, $3. To purchase, please contact the Messiah College Ticket Office at 717-691-6036 after Oct. 1, 2014
Various music department ensembles perform the College's annual Christmas Concert.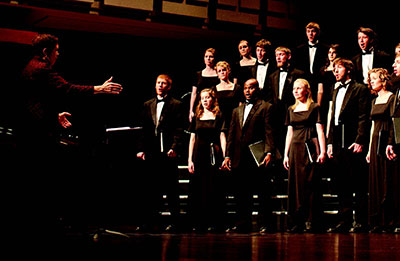 Sponsored by the Messiah College Department of Music
Festival of Lessons & Carols
Date: December 9th, 2014
Location: Brubaker Auditorium
Cost: Free
Christmas Concert
Date: December 11th, 2014
Location: Brubaker Auditorium
Cost: Free