Events for May 1st, 2015 - May 31st, 2015
Showing 1 to 4 of 4 events.
Common Chapel - Farewell Chapel
Date: May 5th, 2015
Location: Brubaker Auditorium
Time: 09:45 - 10:30
Cost: Free
Join us as we reflect on the past year and say goodbye and farewell to our graduating Seniors.
Jadu xForms Training
Date: May 5th, 2015
Location: Boyer 337
Time: 2:00 - 3:30
Cost: Free
Build or modify forms on your own!
Jadu XForms allows you to build your own forms, set up automatic reply emails and thank you pages. Learn how to modify a form that's already been migrated to XForms or build your own!
Prerequisite: Jadu 101
Susquehanna Chorale Spring Concert
Date: May 9th, 2015
Location: Parmer Hall
Time: 8:00
Cost: Tickets: Adults: $20 in advance, $25 at the door; Students $5; Discount for faculty and staff. To purchase, please contact the Messiah College Ticket Office at 717-691-6036.
Savor the pure sound & versatility of the Susquehanna Chorale featured in the music of Monteverdi, Esenvalds and Gjeiloas well as love songs, spirituals & a stunning arrangement of "Amazing Grace"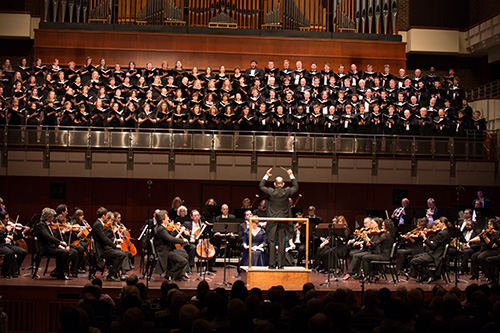 Jadu 101 Training
Date: May 14th, 2015
Location: Boyer 337
Time: 02:00 - 03:30
Cost: Free
Jadu CMS training is offered for all those on campus who have a Jadu website and want to learn the basics of editing your site.
This training session will cover navigating around Jadu Content Management System, learning about homepages and document pages and how to edit them.