Watch our 2017 Keynote Lecture "Stand Your Ground in a Legacy of Slavery" here.
Dr. Kelly Brown Douglas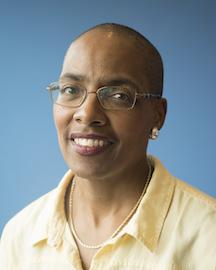 Dr. Kelly Brown Douglas is Professor of Religion at Goucher College where she holds the Susan D. Morgan Professorship of Religion. Prior to coming to Goucher College she was Associate Professor of Theology at Howard University School of Divinity (1987-2001) and Assistant Professor of Religion at Edward Waters College (1986-1987).
A leading voice in the development of a womanist theology, Essence magazine counts Douglas "among this country's most distinguished religious thinkers, teachers, ministers, and counselors." She has written several books and is widely published in national and international journals and other publications. Her latest book, Stand Your Ground: Black Bodies and the Justice of God (2015) examines the challenges of a "Stand Your Ground" culture for the Black Church.
Date: February 22nd, 2017