"Community engagement describes collaboration between institutions of higher education and their larger communities (local, regional/state, national, global) for the mutually beneficial exchange of knowledge and resources in a context of partnership and reciprocity."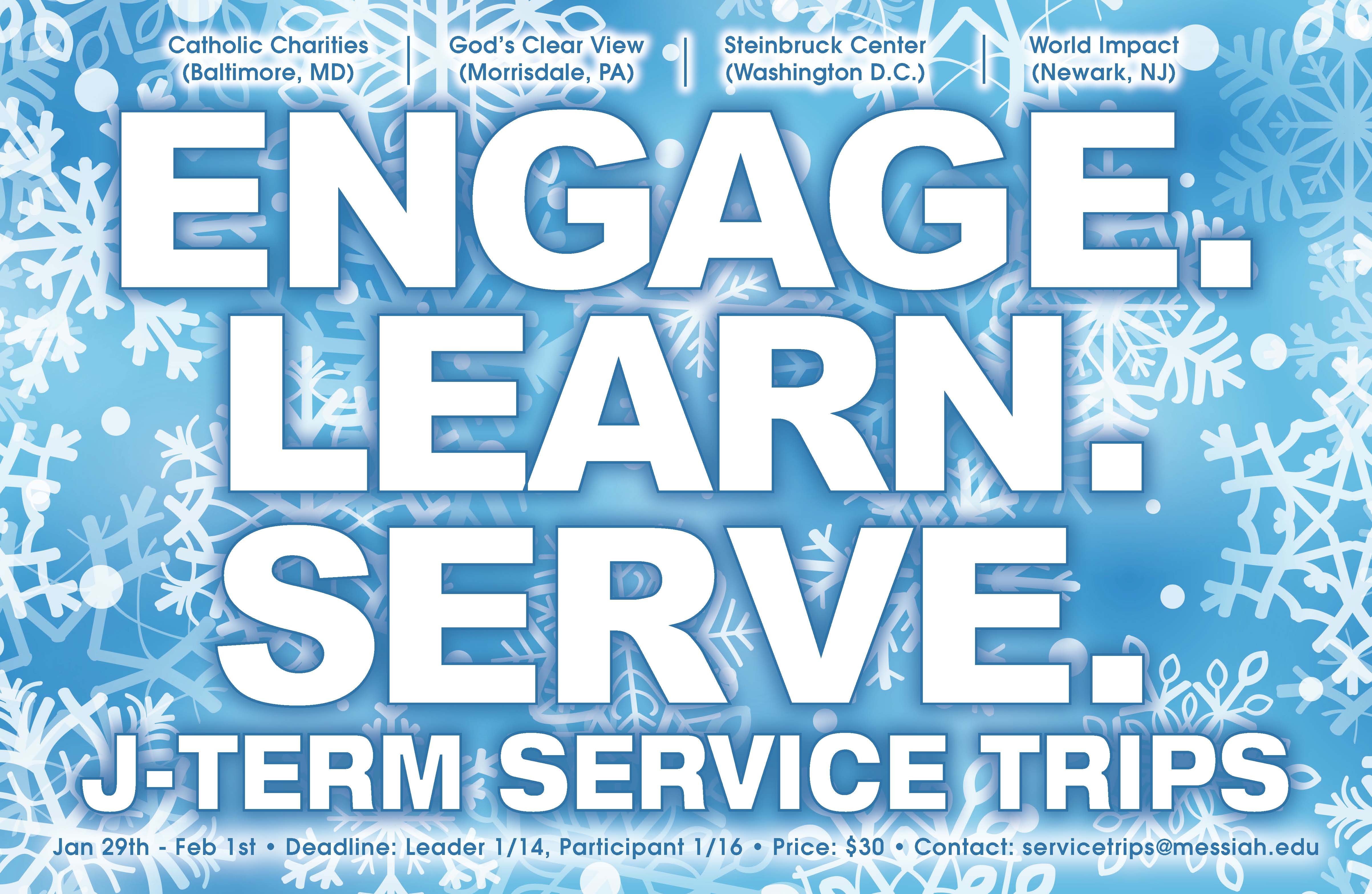 SPOTLIGHT
J-Term Service Trips 2015
January 29th - February 1st 2015

J-Term Service Trips 2015

Missed going to a service trip over Fall break? Have a heart for service? Want to give back to the community? Well look no further, J-Term Service Trips are here! Serve the community with fellow students at various places like Catholic Charities (Baltimore, MD), God's Clear View (Morrisdale, PA), Steinbruck Center (Washington, D.C.), or World Impact (Newark, NJ) for only $30*!
There will be an informational meeting on December 3rd (Wednesday) at 9:30PM in Frey 150 to learn more about the 4 community partners you could be working for.
Leader Applications (due January 14th)
Participant Applications (due January 16th)
*Limited Scholarships available upon request
For more information, please contact Service Trips.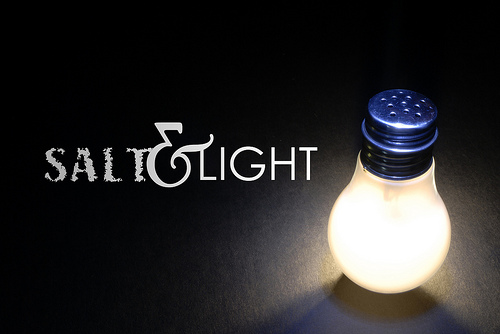 Salt & Light Chapel
Thursday, Dec. 4th, 2014 (9.30 a.m.)
Steven Bouma Prediger
Hostetter Chapel
Steven Bouma-Prediger is Professor of Religion, Director of Environmental Studies program, and Associate Dean for Teaching & Learning at Hope in Holland, Michigan. After completing his undergrad at Hope College, he received graduate degrees in philosophy from the Institute for Christian Studies & in theology from Fuller Theological Seminary. In 1992 he earned the Ph.D. in religious studies from the University of Chicago.
Prof. Bouma-Prediger has written over 100 articles, essays, & reviews. His book publications include For the Beauty of the Earth: A Christian Vision for Creation Care (Baker Academic, 2001, revised second edition 2010), which received an Award of Merit as one of the best books of the year for 2001 by monthly Christianity Today. He is currently working on a book on ecological virtue ethics. In 1994, while teaching at North Park College, Prof. Bouma-Prediger was named to the Chicago Tribune All-Star Professor Team for Chicago area colleges. The Hope College class of 1999 voted him the recipient of the Hope Outstanding Professor-Educator Award, and in 2001 the Hope student body selected him for the Outstanding Faculty Award.
His wife, Celaine is a therapist and ordained minister. They have three daughters, each with a passion for languages and travel. He spends as much time as possible outside, including taking students whitewater rafting, flatwater canoeing, and backpacking in the Adirondacks.
Check out our new videos!

Internal Grants Program: Applications for 2014-2015 is now closed.
This Service-Learning Faculty Grant is designed to encourage faculty to integrate service-learning into the curriculum.
Sub-categories of Agapé Center