Physical
Therapy
---
Explore Doctoral Degrees in Physical Therapy at Messiah University
Pursue your doctoral degree in physical therapy
Messiah University offers two doctoral degrees in physical therapy. Begin exploring below which program is right for you.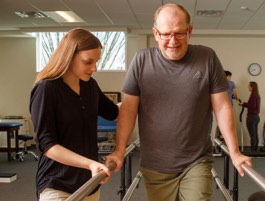 Doctor of Physical Therapy
Messiah University's Doctor of Physical Therapy (DPT) is designed to prepare competent therapists for meaningful careers as practitioners, educators, administrators and consultants in a variety of professional settings including hospitals, clinics, rehabilitation centers, homecare programs, schools and private practices. Our program is a full-time, residential, 110-credit program located in Mechanicsburg, Pennsylvania, 12 miles from the state capital of Harrisburg.
Learn more about the Doctor of Physical Therapy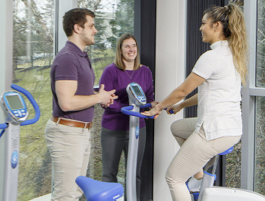 Doctor of Science in Physical Therapy
Messiah University offers a Doctor of Science in physical therapy (DSc in PT) for licensed physical therapists who wish to pursue academic and research opportunities in higher education. The degree is designed for busy adults and can be completed in four to five years while you practice. Students may choose from a degree concentration in academic leadership or orthopaedic manual therapy. Coursework for the program is predominately online.
Learn more about the Doctor of Science in Physical Therapy