An intensive two-day career immersion and networking program, intended to expose students to living, working, & connecting in the city.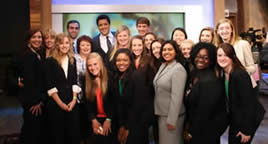 Information for Students
Information for Alumni
Information for Employers
The next Into the City trip will be October 8-11 to Charlotte, NC. Students, click here for an application
**INFO SESSION FOR THE CHARLOTTE INTO THE CITY TRIP -- September 17th from noon - 1:00 p.m. in the Eisenhower Campus Center. Free pizza is provided. Click here to register. (please RSVP by 9/15)
Check out more photos from previous Into the City Trips!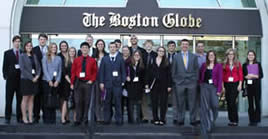 A SAMPLE OF ORGANIZATIONS REPRESENTED IN PAST PROGRAMS: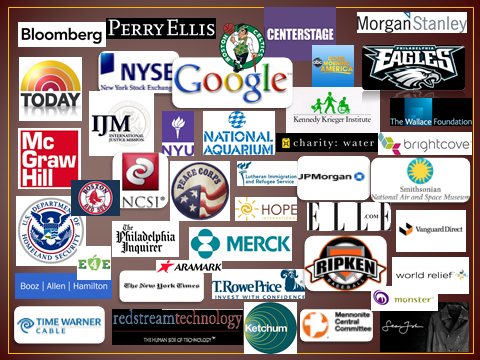 QUOTES FROM PAST PARTICIPANTS:

"Amazing is truly the best word I can think of to describe it. I was able to gain such awesome experiences that I won't soon forget. Before going on this trip, I envisioned it as just a cool field trip and I was very far off. I know that the Into the City trip is something that I will remember for the rest of my life."

- Jordan Parenti '13, past student participant
"The students presented themselves in a most professional way, including the way they dressed, and that reflects immensely well on Messiah College as well as on them as individuals. Most impressive." 

- Reid Kanaley '78, The Philadelphia Inquirer
"The Messiah College staff and students who visited People for People, Inc. were great examples of the curiosity and ambition that I have come to expect of lifelong learners."

- Gregory J. Allen, Ph.D., People for People, Philadelphia, PA