Counseling Faculty - Part-Time Faculty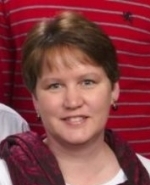 Ellie Addleman, M.S., NCC, LPC
Ellie Addleman, M.S., NCC, LPC
eaddlema@messiah.edu
Ellie Addleman has a master's degree in counseling from Shippensburg University, and is a Pennsylvania Licensed Professional Counselor and a National Certified Counselor. For the past 25 years she has worked in student personnel administration, residence life, and college counseling. Currently, Ellie is a counselor and outreach coordinator at Messiah College's Engle Center for Counseling and Health Services. Ellie has ten years experience as an adjunct lecturer at Messiah College, and is a frequent guest lecturer on topics such as depression, eating disorders, and stress management.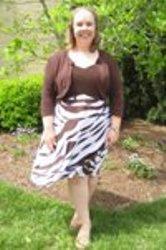 Ashleigh Bruns, Ph.D
Ashleigh Bruns, Ph.D
abruns@messiah.edu
"If you change the way you look at things, the things you look at change" (Wayne Dyer). Ashleigh Bruns graduated from Regent University in 2013 with a PhD in Counselor Education and Supervision. She holds a BA in Psychology and Fine Arts Art History from the University of Colorado at Boulder and a MA in Counseling from Denver Seminary. She has a Level II EMDR certification, Prepare/Enrich, and crisis intervention training. Bruns has experience in a inpatient psychiatric unit, student counseling center, and trauma specialized private practice. She has worked with couples, children, adults, and groups with a variety of counseling needs including depression, sexual abuse, addictions, anxiety, grief, marital distress, and adjustment issues. She believes change is a many-sided process that requires a holistic view of a person. Her viewpoint takes into account the spiritual, physical, cognitive, and emotional makeup of an individual. Considering these aspects, change happens through the use of researched therapeutic practices, God's healing, and human connection and relationships. Furthermore, change takes times and cannot be forced, but occurs as a person desires to change.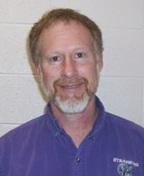 Jon Burchard, M.S.
Adjunct Instructor
Jon Burchard, M.S.
Adjunct Instructor
jburchard@messiah.edu
Jon grew up in Northern Virginia and attended William and Mary College. His wife is Dr. Melinda Burchard, who also teaches at Messiah College. They just celebrated their 27th anniversary and the birth of their first grandchild.
Jon's career has mostly been in the people-helping professions, including social work, school counseling, counseling, and education. "I am very interested in learning about and addressing issues of identity, as it relates to spiritual and secular life, and I find the process of student engagement to be essential to student success that leads to a love for learning."
Jon teaches EDME 504 Family and Community Partnerships.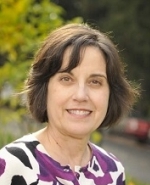 Linda Gemberling, M.S.
School Counselor
Linda Gemberling, M.S.
School Counselor
LGemberling@messiah.edu
Ms. Gemberling holds a Bachelor of Science degree in education and her master's degree is in elementary and secondary counseling. Ms. Gemberling retired from Northern York School District after 35 years in public schools. She spent 11 of those years as an elementary school teacher and 23 years as a school counselor in which she conducted small group meetings, counciled students on academic, personal, and career issues, confered with parents, teachers, and administrators concerning the needs of the students, and directed meetings for at-risk youth.
Ms. Gemberling has accumulated experience in leadership as the Department Chair of Northern York District Counselors and as a consultant to Messiah College throughout the master's program proposal process.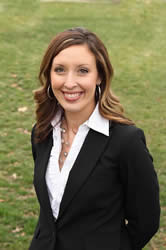 Christy Hanson, M.S.
Christy Hanson, M.S.
CHanson@messiah.edu
Christy Hanson is the director of career development at Messiah. She received her B.A. in Psychology from Messiah College and holds a M.S. in counseling from Shippensburg University. Christy built her experience in career counseling at various institutions of higher education including Gettysburg College, Shippensburg University, and Harrisburg Area Community College.
She enjoys both the administrative aspect of a career counseling and development program as well as working directly with students and alumni as they pursue their career goals. In addition to working with the college-aged population, Christy has presented to various youth and community groups on the topics of self-assessment, organizational and team development, and career exploration and planning.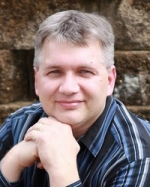 John King, Ph.D., M.A., M.Div., LPC
John King, Ph.D., M.A., M.Div., LPC
John King is a licensed professional counselor and has his Ph.D. from Regent University in Counselor Educatoin and Supervision. He holds a Master's Degree from Kutztown University in Counseling Psychology and a Master's of Divinity Degree from Biblical Seminary in Hatfield, Pennsylvania. For the past 19 years, he has served in various roles as a pastor and currently serves as Associate Pastor of Adult Discipleship at Mechanicsburg Brethren in Christ Church (www.mcbic.org). He also has previous work experience as a school counselor, a mobile therapist, and a foster care social worker. Mr. King has also served as an adjunct professor in Messiah College's undergraduate psychology and graduate counseling departments.
Dr. King is also the husband to Cindy, the father of eight children (some biological, some adopted), a band leader of their family's group: The King's Strings (www.thekingsstrings.com), and an ordained pastor in the Brethren in Christ Church. His research interests include fathering, particularly in developing a Christian alternative to the bar mitzvah. His dissertation working title is: The Essence of Becoming Men: The Maturation of Boys into Adulthood. For more information about Mr. King, please check out his website: www.johnaking.com.

Kevin Newgren, Ph.D
Kevin Newgren, Ph.D
knewgren@messiah.edu
A native of California, Dr. Newgren received a bachelor's degree from UC Davis in Davis, CA. He obtained a Master's degree in Marriage and Family Therapy from the Graduate School of Psychology at Fuller Theological Seminary in Pasadena, CA and received a license to practice Marriage and Family Therapy before returning to school to receive further training. He then received his doctorate in Clinical Psychology, in addition to a Master's of Theology from Fuller.
Dr. Newgren completed his internship at Philhaven, and currently resides in the Manheim area. In addition to his psychology license, Dr. Newgren is also Board Certified as a Clinical Psychologist through the American Board of Professional Psychology. In addition to adjunct teaching at Messiah College, Dr. Newgren works full time at Psychological Health Affiliates, a private group practice based in Manheim PA. He provides psychotherapy and assessments for individuals and families across the lifespan, from children and adolescents to adults. His work as a psychologist is unique in that it is complimented by his original training as a marriage and family therapist. When applicable and desired, he often works with family members to support treatment. Furthermore, his training has also included a focus on integrating faith and spirituality into therapy treatment. He has experience working with a broad range of issues including ADHD, ODD, OCD, depression, and anxiety. He also has experience with a broad range of psychological assessment instruments for providing diagnostic clarification, evaluating personality characteristics, cognitive functioning, and neuropsychological screening. Dr. Newgren places great importance on building cohesion and relationships within families. He applies this in his professional practice, but also believes it is important to "practice what he preaches."
When not at work, he enjoys spending time with his wife, daughter and two sons.

Steve J. Schedler, LSW, CAADC
Steve J. Schedler, LSW, CAADC
sschedler@messiah.edu
Steven Schedler is a licensed social worker who also holds certifications as an Advanced Alcohol and Drug Counselor and Clinical Supervisor through the Pennsylvania Certification Board. He also holds the Certificate of Competency in Problem Gambling from the Board. Steven received his B.S. in Psychology from Penn State University and his Master's of Social Work from Temple University. For over 10 years Steven has served in a variety of roles from direct care staff to Director. He is currently serving as the Clinical Supervisor for a regional provider of outpatient drug and alcohol services in central Pennsylvania.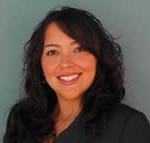 Ili Rivera Walter, LMFT
Ili Rivera Walter, LMFT
IWalter@messiah.edu
Ili Rivera Walter holds a Master of Arts in marriage and family therapy from Evangelical Theological Seminary and is currently completing a Ph.D. in Family Therapy at Nova Southeastern University in Fort Lauderdale, FL. She is a licensed marriage and family therapist in the states of Florida and Pennsylvania. Ili works in private practice. Her professional interests include the use of dialogue in therapy and teaching, as well as the application of systems theory to organizational contexts. Ili has served as an administrator and direct provider in the field of mental health, and she specializes in couples'€™ therapy. Ili lives with her husband, Jim, in Sunrise, FL.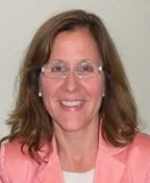 Maude S. A. Yacapsin, Ed. D.
Maude S. A. Yacapsin, Ed. D.
MYacapsin@messiah.edu
Dr. Maude Yacapsin earned her doctoral degree in higher education administration and teacher leadership from the University of Nebraska at Lincoln, Lincoln, Neb. She holds Pennsylvania teaching certification in the areas of Special Education and Middle Level Language Arts. Dr. Yacapsin has extensive experience in utilizing instructional technology platforms for online course delivery. At Messiah, she teaches courses for both the special education and counseling master's degree programs as well as for the undergraduate teacher certification program.
Her research interests include instructional technology and online course delivery models, compassion fatigue in preservice educators, and teacher leadership. She is an active member in several professional organizations and presents at national and statewide conferences each year. Her published work on preservice teacher stress and online professional development has gained international attention for the benefits to educators.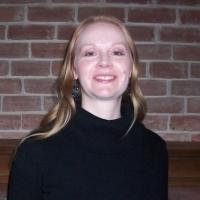 Alicia R. Young, Ph.D.
Alicia R. Young, Ph.D.
AYoung@messiah.edu
Dr. Alicia Young earned her doctoral degree in Clinical Psychology from Fuller Theological Seminary's School of Psychology in Pasadena, CA. She also earned a Master's in Christian Leadership from Fuller. Her research interests include factors that promote thriving and moral development in youth with specific focus on at-risk youth and those exposed to caregiver violence. She worked on the National Institute of Health funded Positive Youth Initiative.
Dr. Young is a licensed psychologist currently practicing in a private group practice. She has also worked in community mental health hospitals, research hospitals, and at Milton Hershey School. In her clinical role, she specializes in providing individual and family therapy for children, teens, and women with a myriad of diagnostic presentations. She conducts psycho-educational and psych-diagnostic evaluations using standardized measures to write integrative reports that are useful to the intended audience.