Introducing: Spring Shabing happening this Saturday, April 8th from 2-5pm on the Union Patio!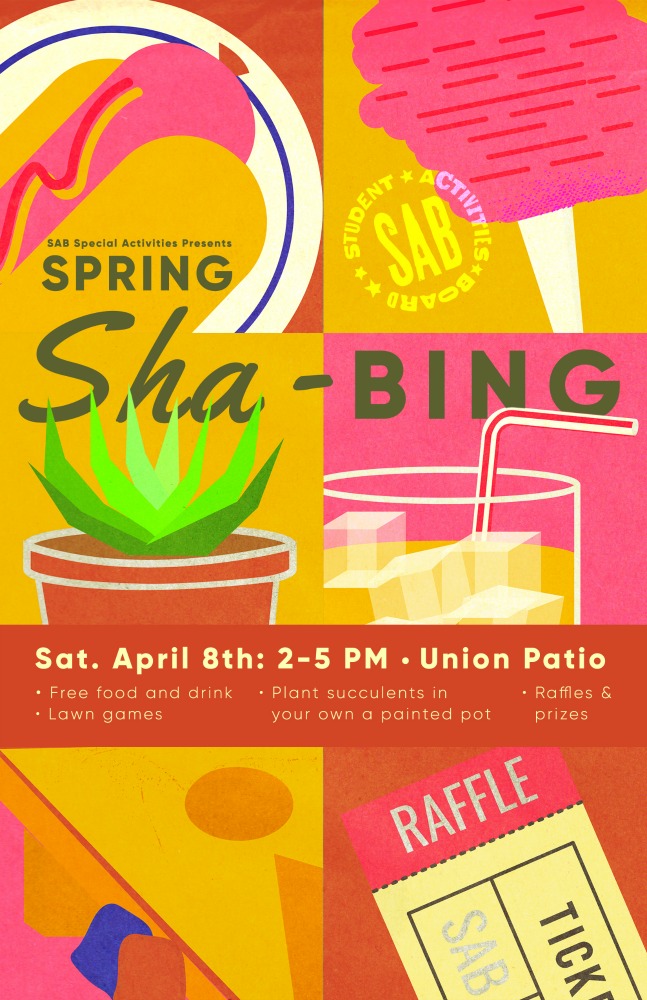 Special Activities holds fun, on-campus events that helps enrich the student body's college experience. Events could be anything from Family Weekend and Fall Fest, to Laser Tag, Whose Line is it Anyway?, and the Quest. We're always coming up with new activities, so come have a blast at our next event!
If you would like more information, or are interested in joining the Special Activities Committee, contact Tiffany Billings.