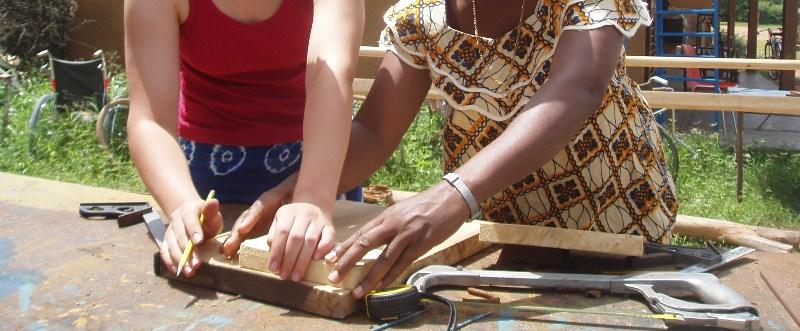 ---
Who is joining the Collaboratory?
The Collaboratory provides opportunities for
Students

to put Christian faith into action through creative, hands-on problem solving and the application of their academic studies.
Professionals to serve the role of a teacher and player-coach, developing student leaders while also making hands-on professional contributions in their field of expertise.

Alumni

to contribute as financial investors or professional advisors, either by coming on campus or through distance advising technology.

Partners

to benefit from the work of members while contributing to the professional and spiritual growth of our members.

Investors

to put their values of investing in the next generation and empowering the poor into practice.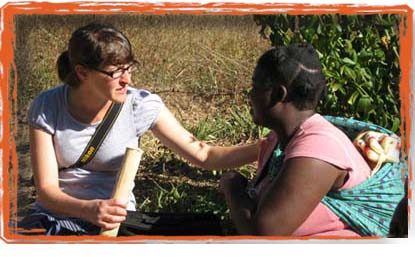 Why are we the Collaboratory?
We are the Collaboratory because we collaborate, but for us collaboration is more than students, advisors and organizations working together. In the Collaboratory, those served are also our partners. Service in the Collaboration begins with an attitude of humility that expects to receive more than it can give. Because God is at work everywhere and in every culture, we expect to learn both from our work and through relationship with those served.
For Students
---
Why Collab?
Students in the Collaboratory are workers and leaders on project teams that connect their area of study to Christian faith and service. We use what we are learning in our courses to help real people in our region and around the world, people counting on us to provide imaginative solutions to their pressing problems. Our clients also serve us as friends, through generous sharing of cultural resources, and often as co-laborers with Christ.
What Members Do
Serve locally and internationally in Jesus' name.
Work on projects: plan, design, testing, implementation.
Lead groups, projects, and site teams.
Meet weekly for a time of worship and Christian discipleship.
Live the gospel in life, word and deed.
What Students Are Saying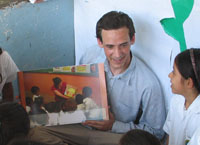 Dan Barlow 09'
Engineering Major, Water Group
My Collaboratory project taught me a lot about what it means to serve and use your gifts. It really had a huge impact on my idea of what it means to serve, just sacrificing what little we could and trusting God to take that and do something extraordinary with it. Looking back what we did was small in many ways. Watching God take that and expand it into something incredible, that means a lot to people here and people there at the same time, has been an awesome experience.
For Professionals
---
Why Advise
Collaboratory advisors are educators, alumni and friends who partner with students at Messiah College on projects that enable them to use their gifts and professional abilities in service to Christ. The great accomplishments of every generation are almost always the work of students: people able to pay attention to and learn from others.
Our advisors mentor the next generation of servant leaders for the church while also making hands-on professional contributions to projects. Faculty members who advise in the Collaboratory also have opportunity to contribute to their teaching, scholarship and institutional service goals for term tenure and promotion.

What Advisors Do
Serve locally and internationally in Jesus' name.
Share leadership with students of groups, projects, and site teams.
Work on projects: plan, design, testing, implementation.
Meet weekly for a time of worship and Christian discipleship.
Live the gospel in life, word and deed.
What is Shared Leadership?
Advisors sharing leadership with students is a core strategy for mentoring and Christian discipleship in the Collaboratory. Collaboratory advisors empower students to make choices and learn from mistakes, while also working to protect the interests of our clients. Advisors aim to work themselves out of a job by developing student leaders to assume increasing responsibility, and transfer authority commensurate with the students' maturity and ability.
Please contact the Director to learn more about advising in the Collaboratory:
Dr. David Vader
Messiah College
Box 3034
One College Avenue
Grantham, PA 17027
Phone: 717-796-1800 ext. 7226
e-mail: dvader@messiah.edu
For Partners
---
Why be a Partner of the Collaboratory?
Clients are organizations that empower the poor, promote justice for the oppressed, reconcile adversaries, and care for the earth. Collaboratory projects are a response to goals articulated by our clients. We specialize in long-term partnerships that enable repeat Collaboratory teams to understand local contexts and reduce the logistical support burden on our clients. Client organizations receive a tangible and sustainable benefit while also contributing to the professional and spiritual growth of a new generation of servant-leaders for church and society.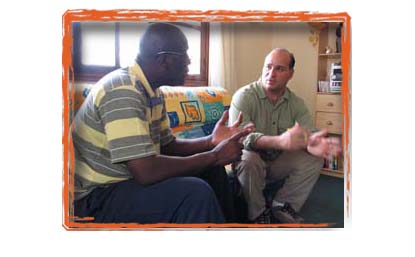 What Partners Do
Receive a tangible and sustainable contribution toward the goals of the client organization
Give back to the mission of Messiah College by enabling students to live out their Christian faith through projects that also engage their academic disciplines.
Support Collaboratory project team members as they seek to understand local culture, the church, and what God is already doing among those served.
Provide in-country logistical support, including housing and in-country travel arrangements, for individuals and teams who visit to complete project work.
Recognize the risks and limitations of working with students, including potential delays due to inexperience and the academic calendar.
How are Collaboratory projects funded?
Client organizations share responsibility with the Collaboratory for funding projects. Student travel costs are often raised by Collaboratory participants while capital costs are often provided through the development staff of the client organization. Research and development funds for project have been made available through our clients, the Collaboratory, and third parties.
Collaboratory Partners
Client organizations of the Collaboratory have included:
Brethren in Christ Church – Zambia
CURE International
ECHO
I-TEC
Hope International
Joshua Farm
Mission Aviation Fellowship
SIM
SymBionyx Foundation
World Vision
Contact the Program Manager to learn more about partnering with the Collaboratory:
Rodney Green
Messiah College
Suite 3034
One College Avenue
Grantham, PA 17055
Phone: 717-796-1800 ext. 7226
e-mail: rgreen@messiah.edu